Creative Circle Award
The Creative Circle Award celebrates creativity within advertising. 2014 became a rather fun and mischievous year with our friends at The Creative Circle, as we helped them develop and produce these beautiful, frosted, transparent awards, containing other peoples smashed up awards that were sent in response to an "awards amnesty".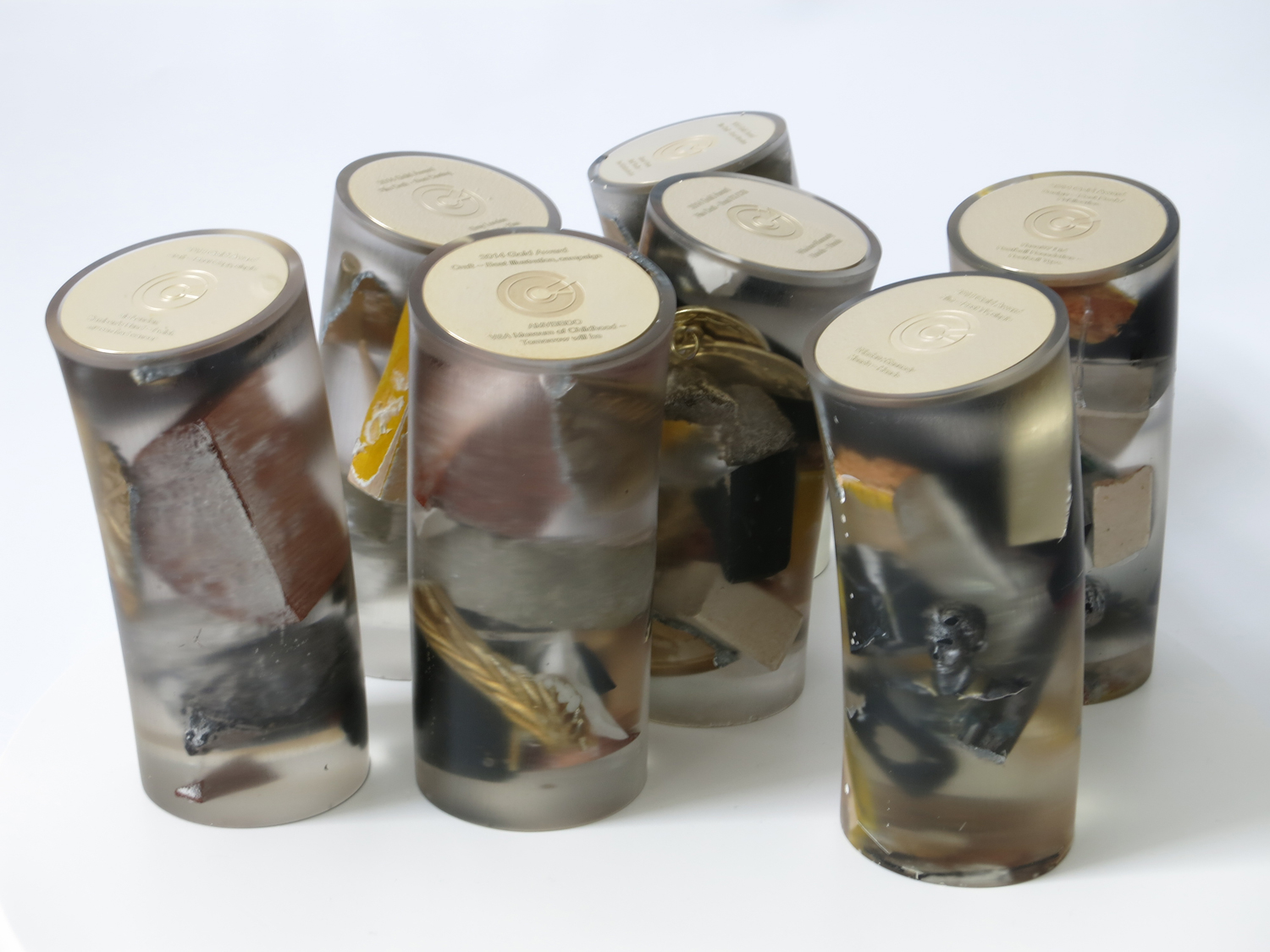 Each award was crowned with a real gold plaque, with photo-etched Creative Circle logo and laser engraved details. We also made them an accompanying "making of" video for them to show their guests and winners at the awards ceremony, which was held at The Roundhouse in London.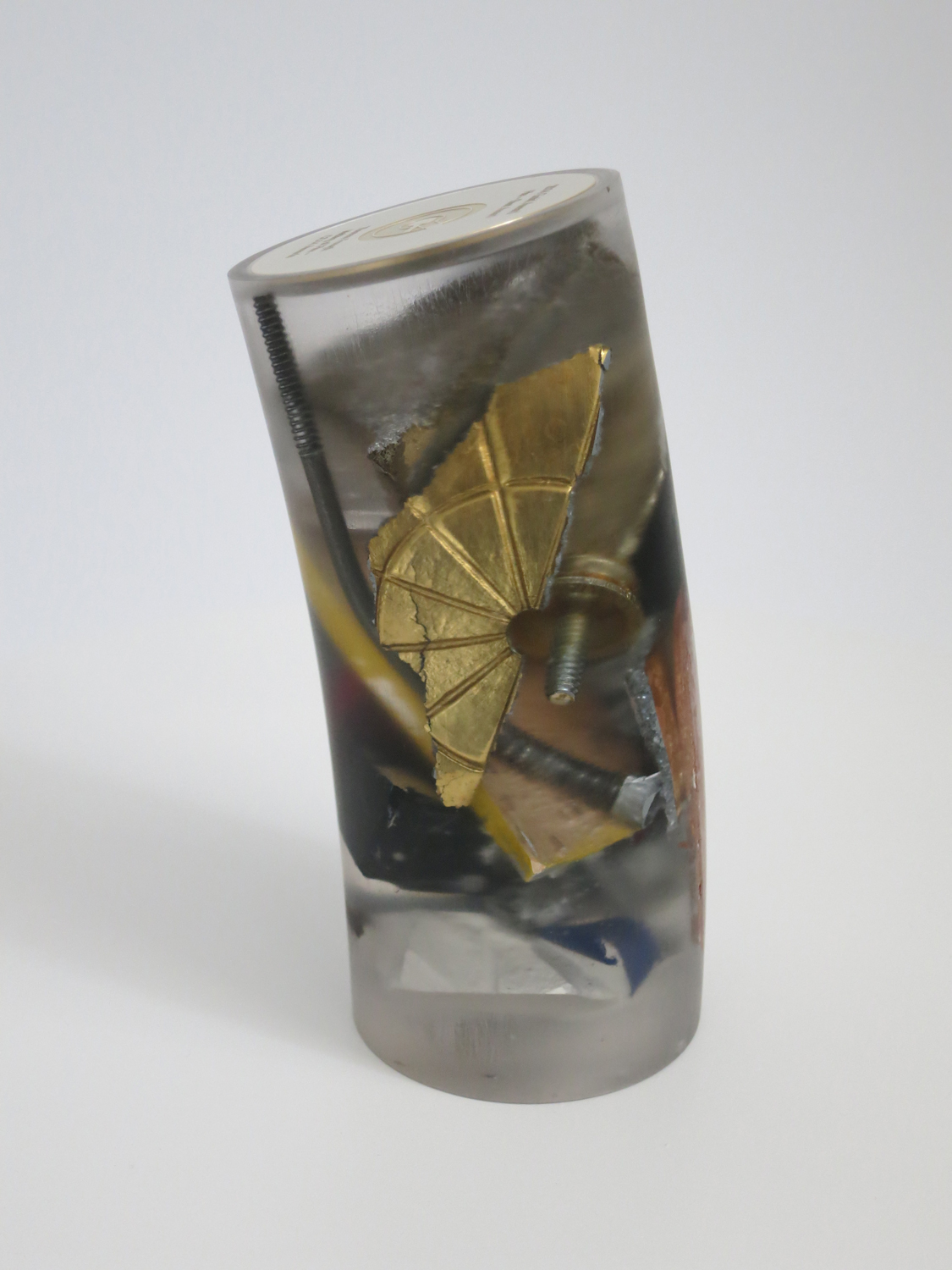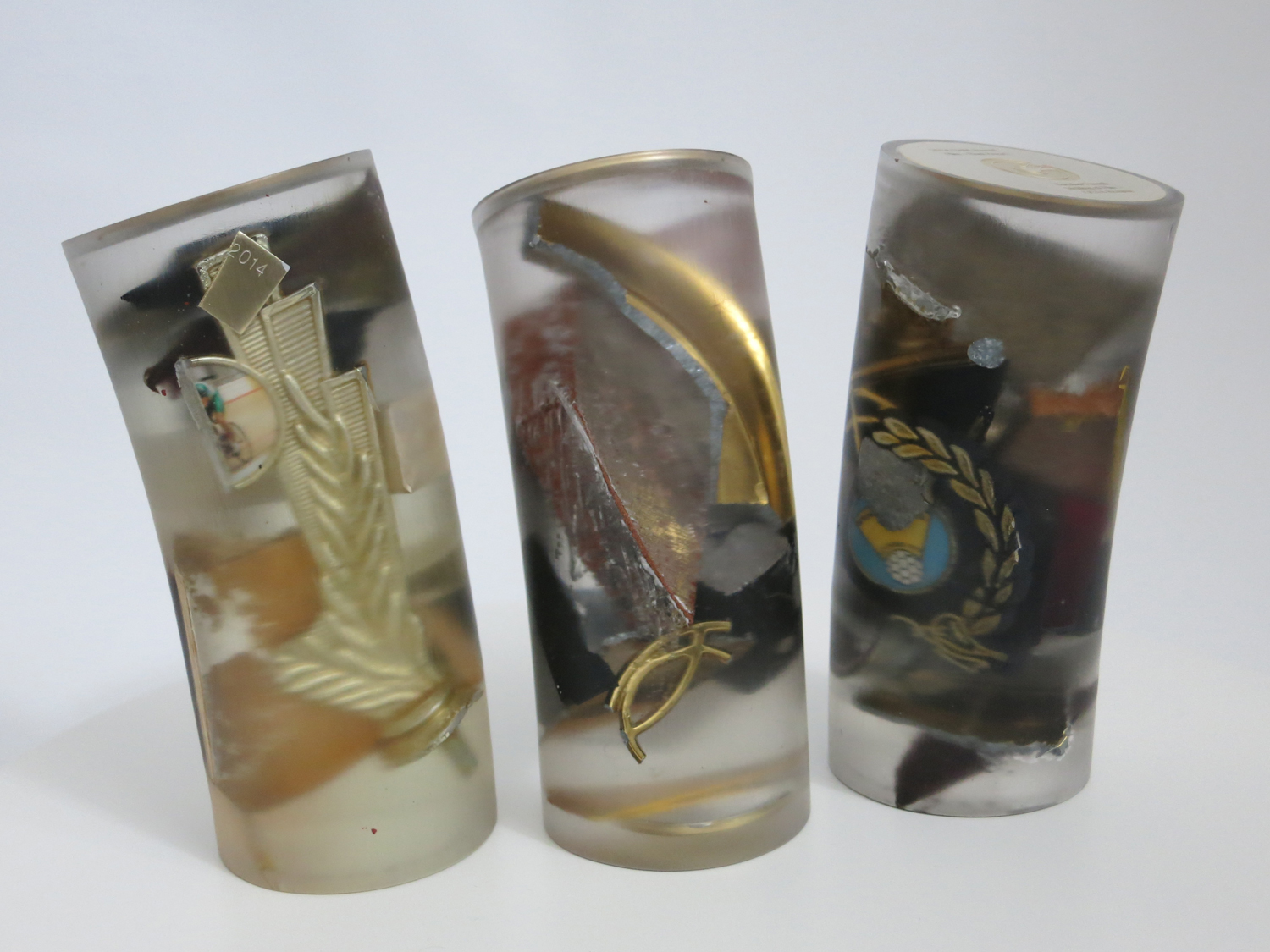 The Creative Circle Awards were designed to sit in their bespoke, clear acrylic stand, so that when placed end to end they create a giant circle that floats above the stage.