dConstruct Conference
Clear Left approached us to create a playful set piece for their 'future' themed dConstruct conference at the Brighton Dome, UK. So we turned their speakers stand into a massive UFO...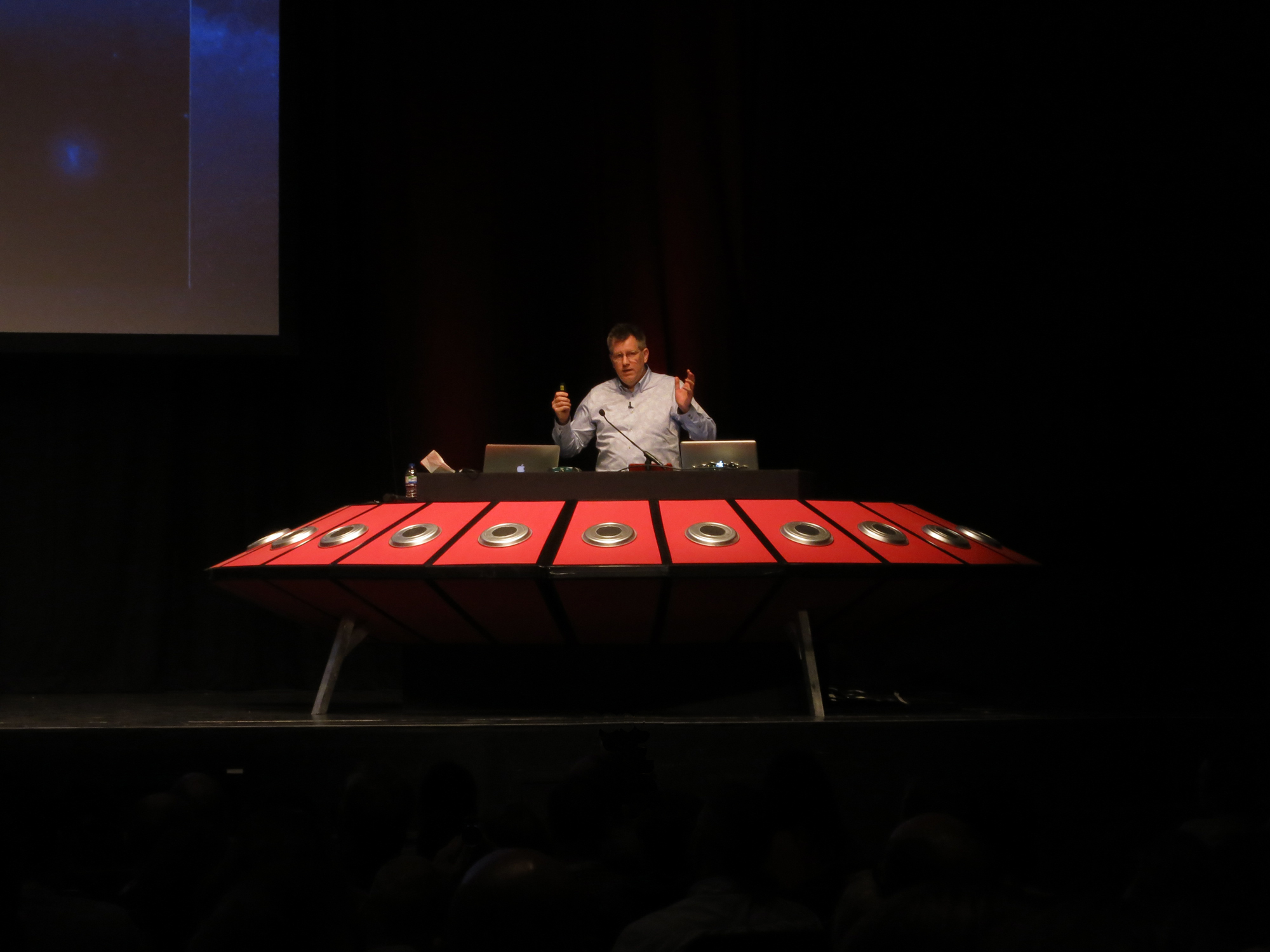 The very talented and interesting ladies and gents speaking had a fantasic time giving their talks from the cockpit, whilst the UFO also made a memorable feature for the audience, increasing social media activity with the photo opportunity factor.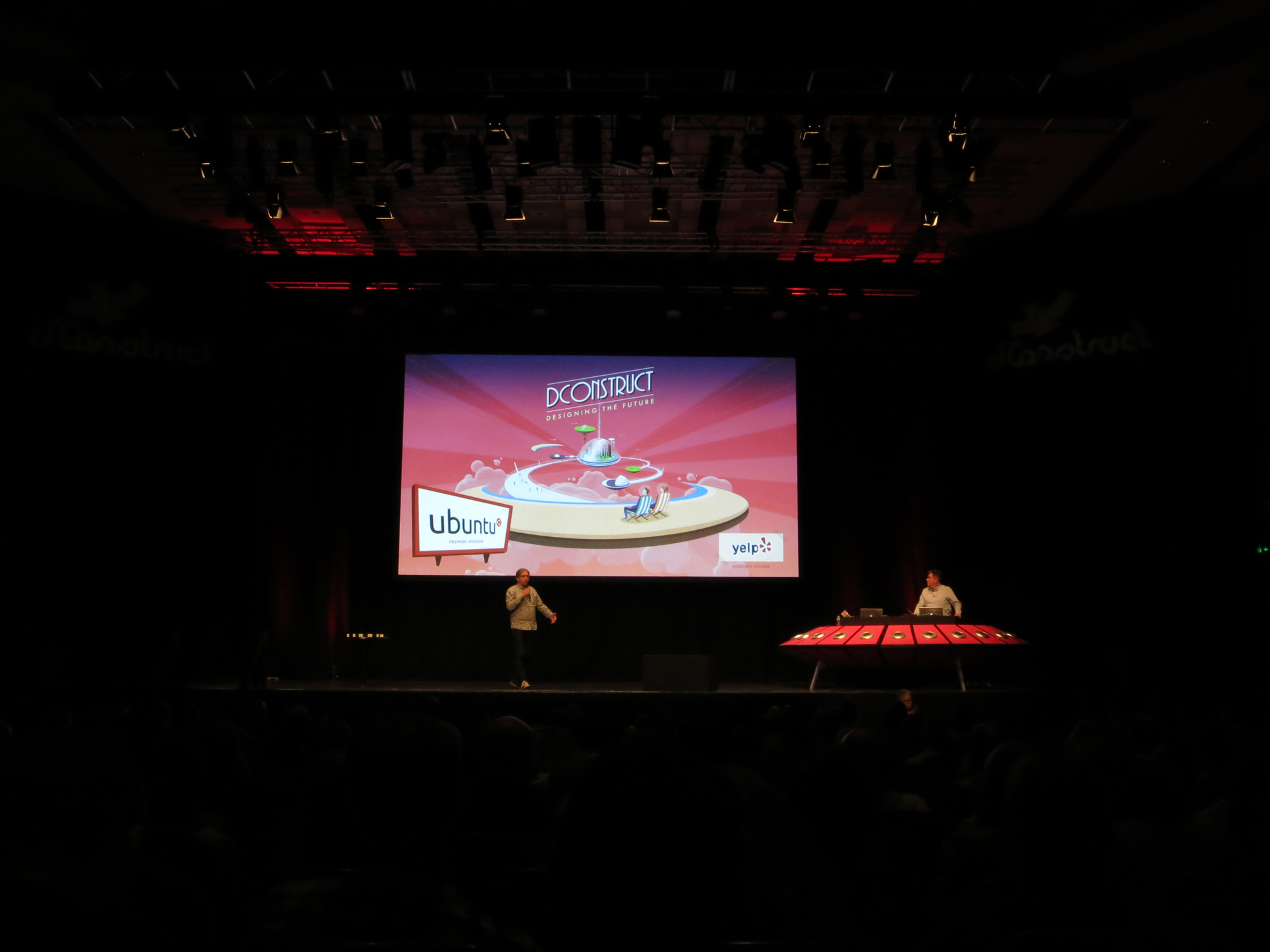 We pre-fabricated the UFO in north east London in the Building Bloqs workshop, before transporting it down to The Brighton Dome for a speedy install before the conference.