Cadbury Sweet Shop
A bespoke and mobile sweet shop that we created in collaboration with Nicholas Bartlett of NPB 88. Nick contacted us to help him to turn his concept drawings, based around his marvelous Sui-Shi Dome structures, into a real physical space for Cadbury to promote and sell their merchandise at events up and down the UK.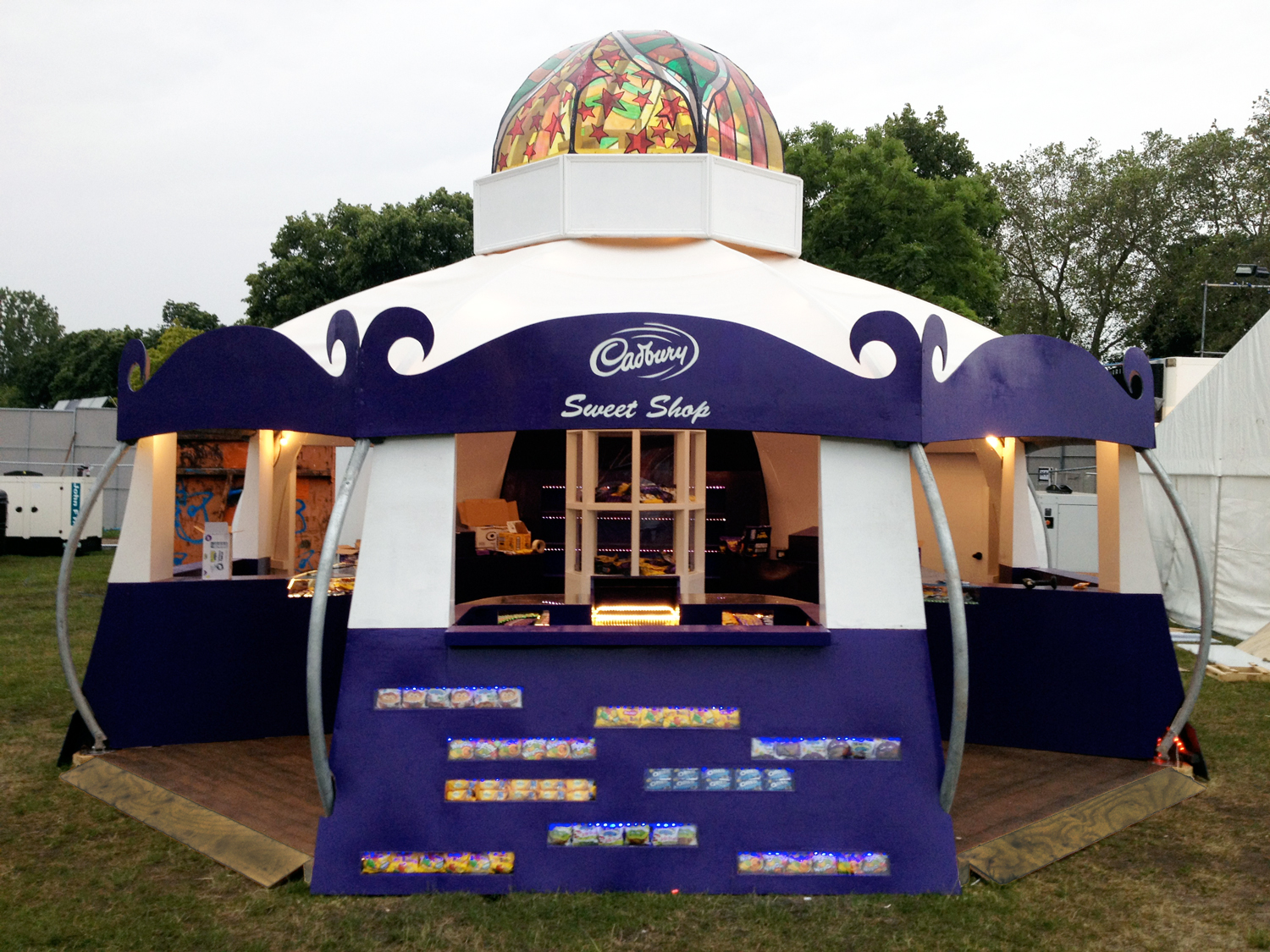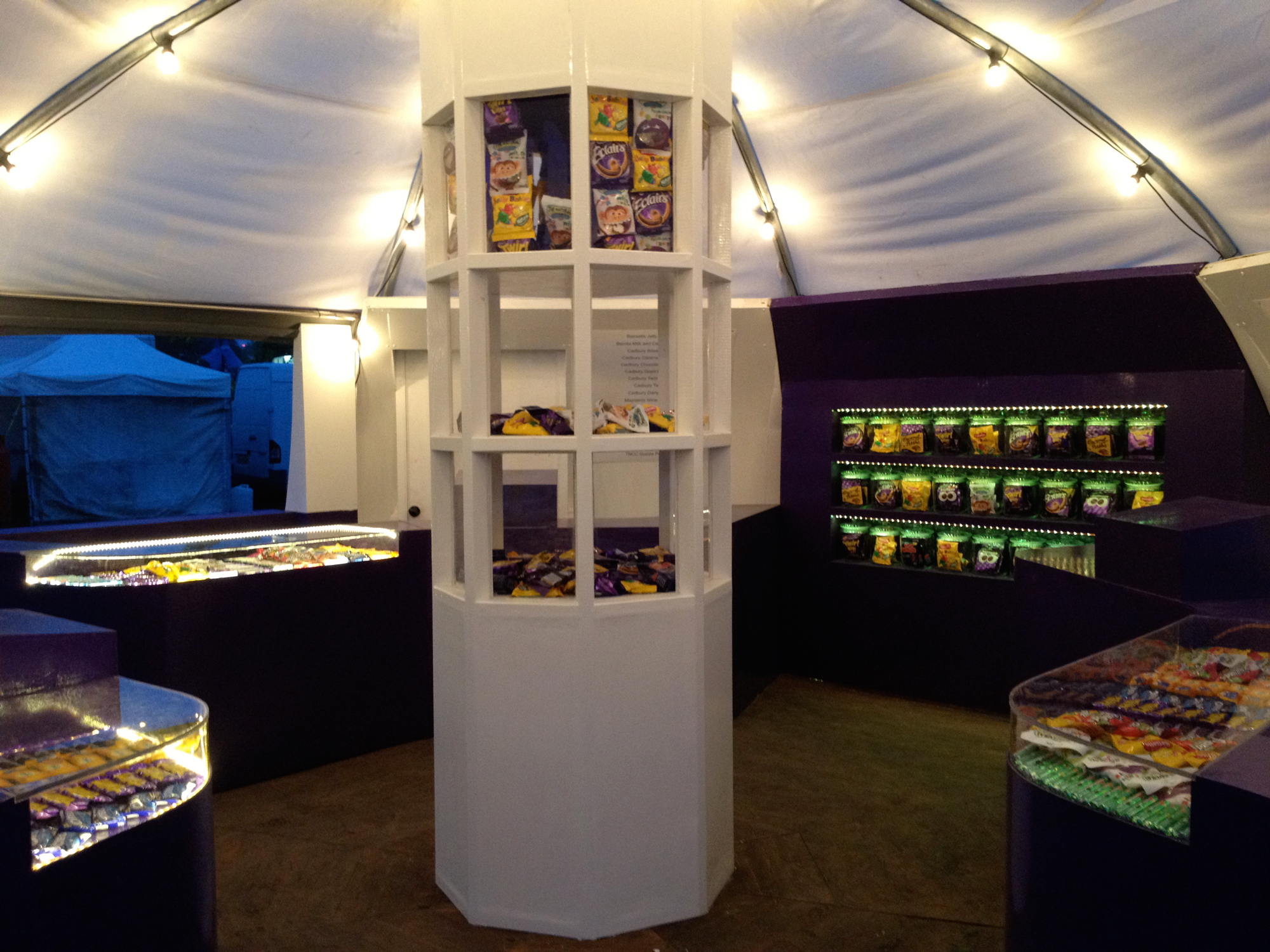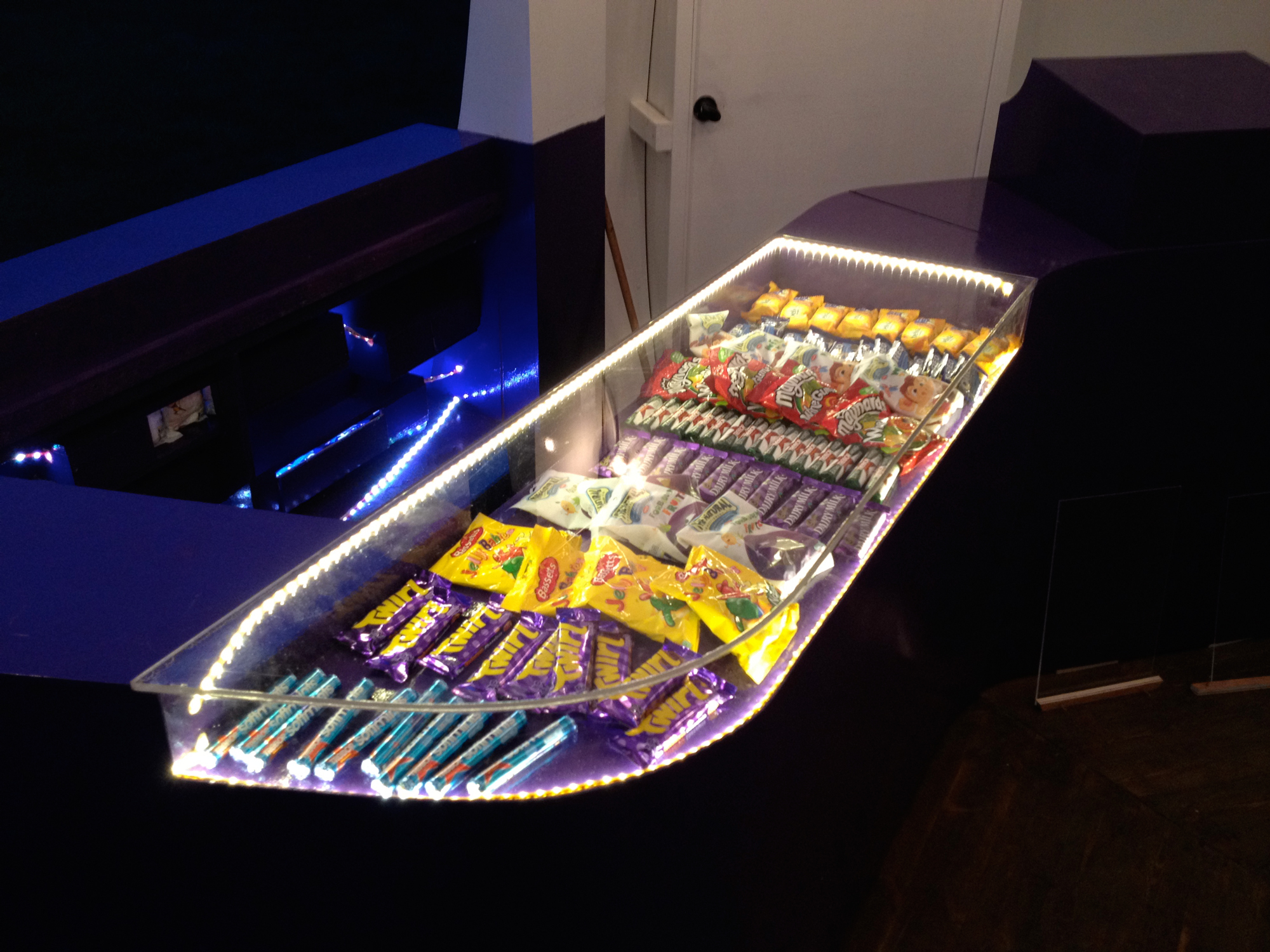 We pre-fabricated the venue in a workshop space outside London. It was designed to collapse into the back of a curtain-side lorry, so that it could be deconstructed, moved and rebuilt at multiple event sites in the UK.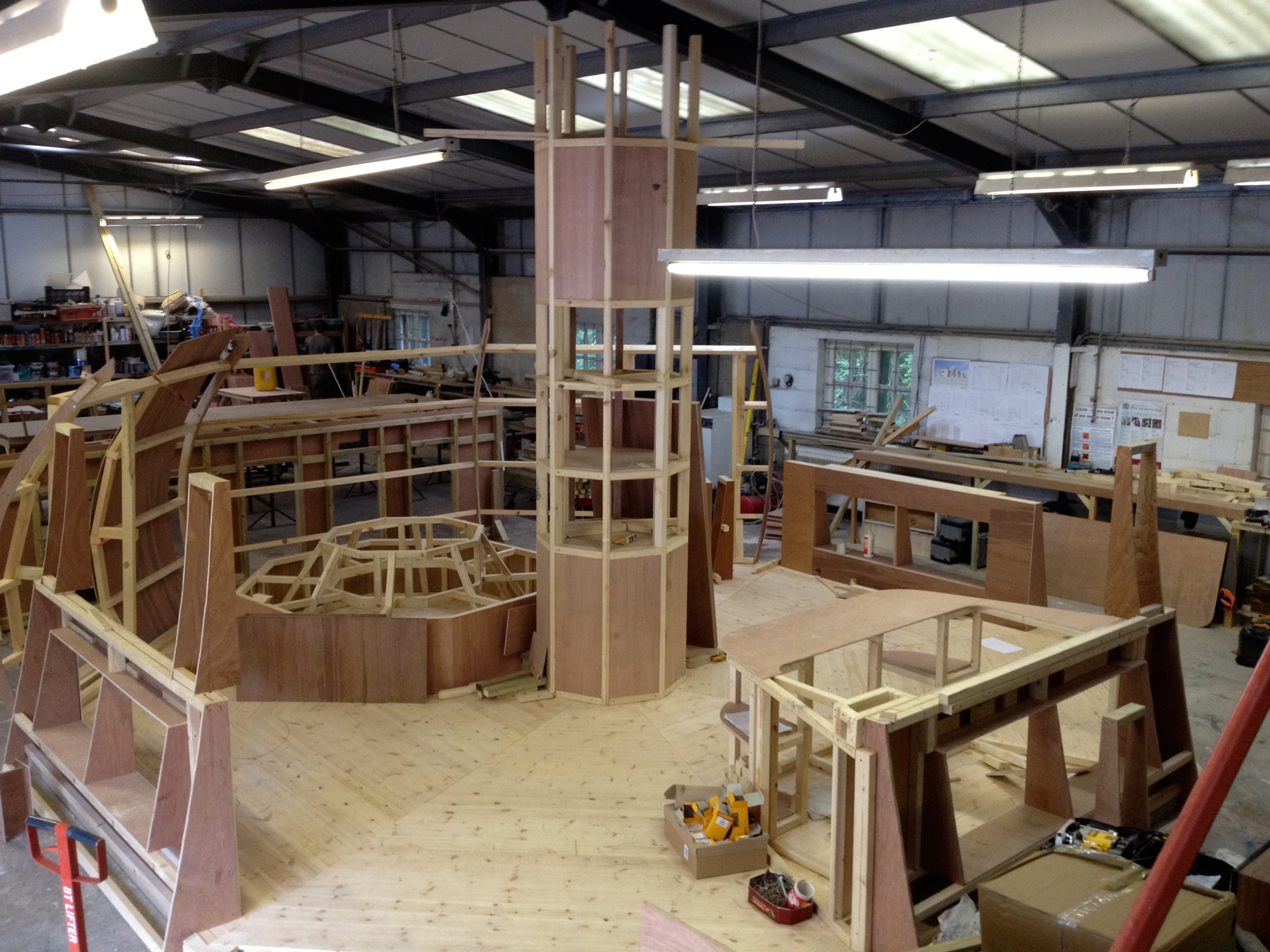 To make this very unusual construction fit neatly into and around the curved and octagonal Sui-Shi Domes, we used a mixture of computer based software with more traditional carpentry/model making techniques.