Paper Iron Man
Another impressive collaboration with mighty talented Owen Gildersleeve. We were approached by the organisers of the Silicon Valley Comic Con to create a life-size paper sculpture of Iron Man to help them promote their next event in Tokyo.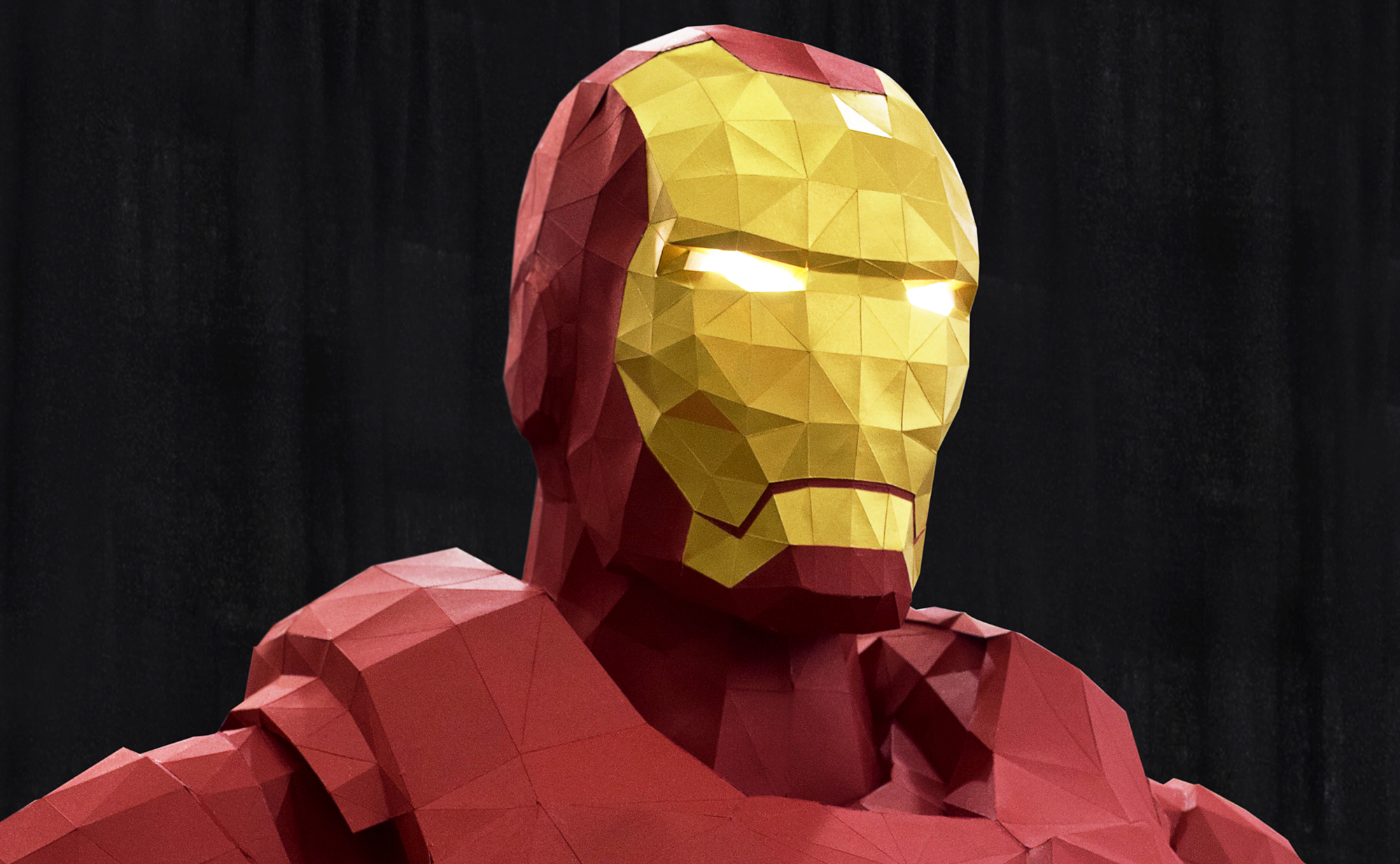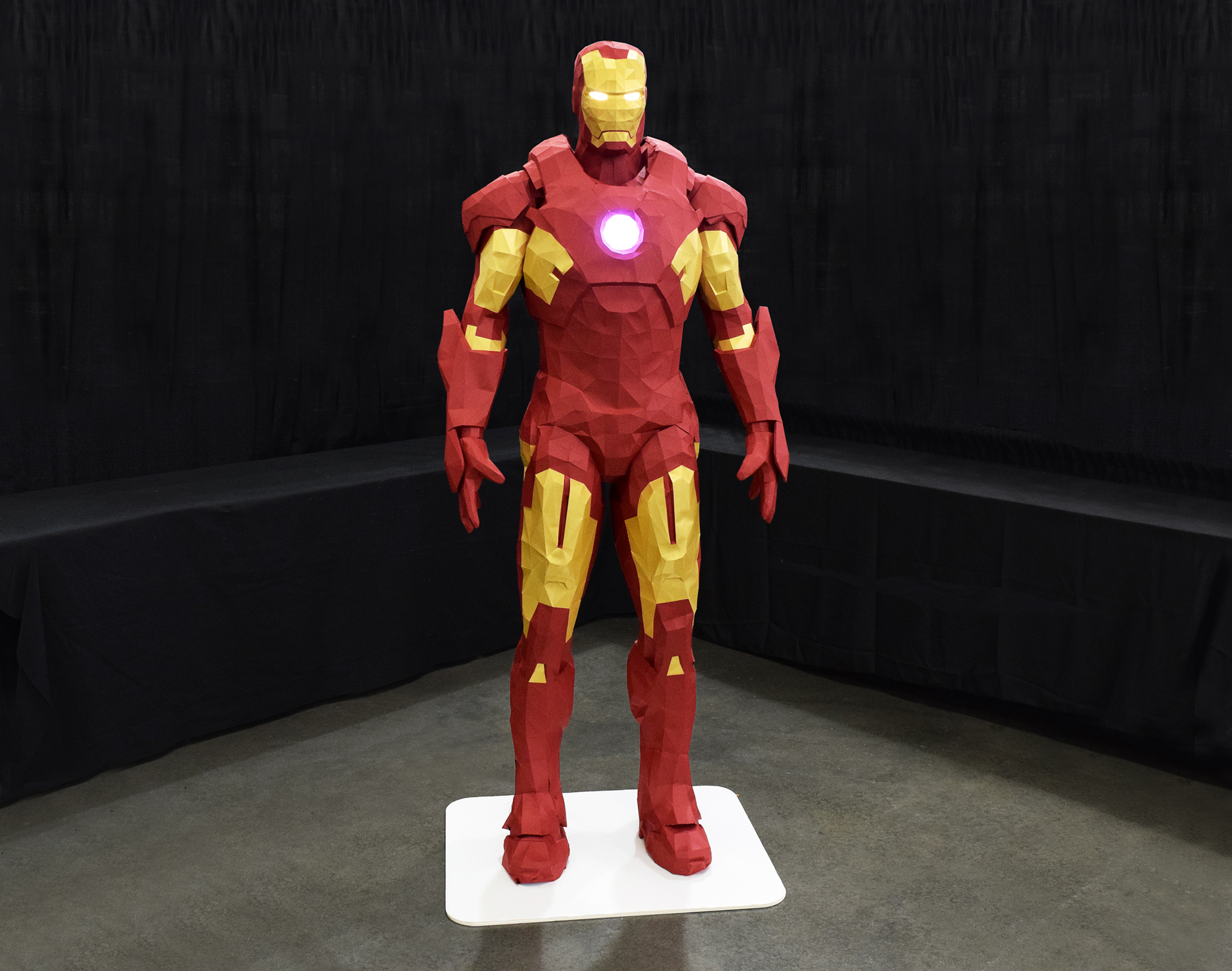 The model was built in separate parts in London over a four week period and then the individual components were shipped out to San Jose, California, where we pieced the model together live at the show over the course of the three day event.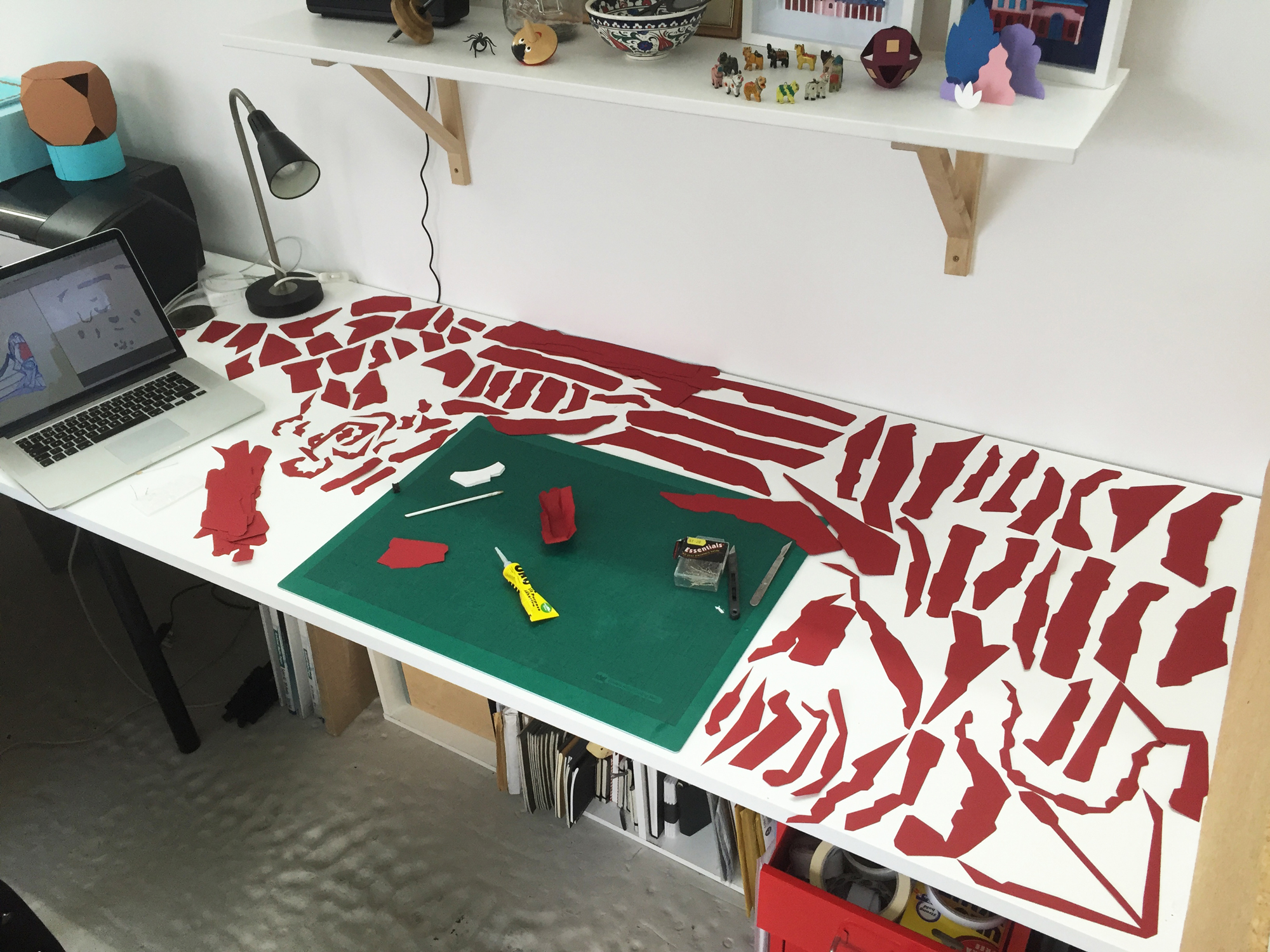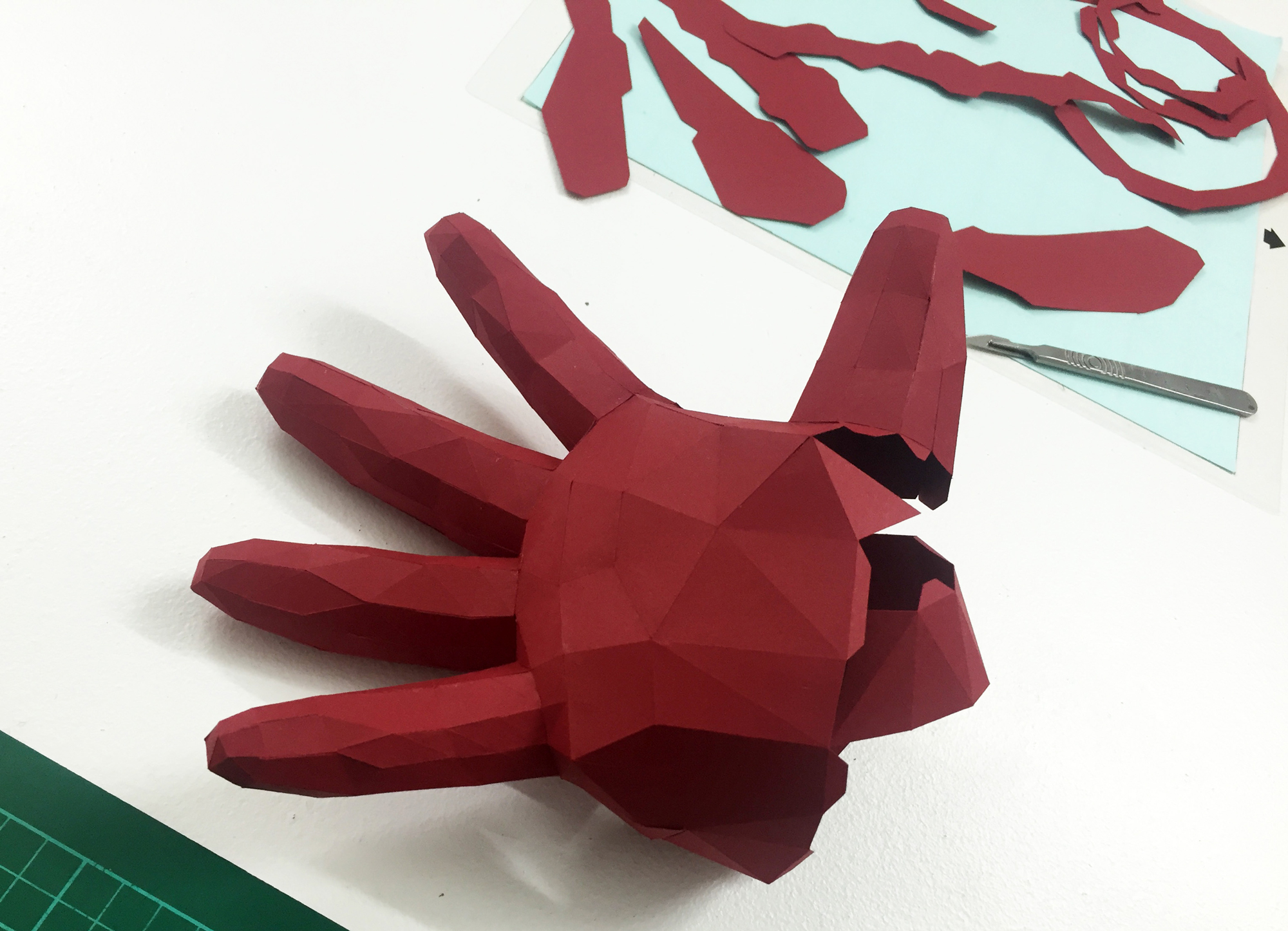 60,000 people passed through the San Jose Convention Centre over the weekend and the response to the Iron Man sculpture and performance build was amongst the best we've ever had.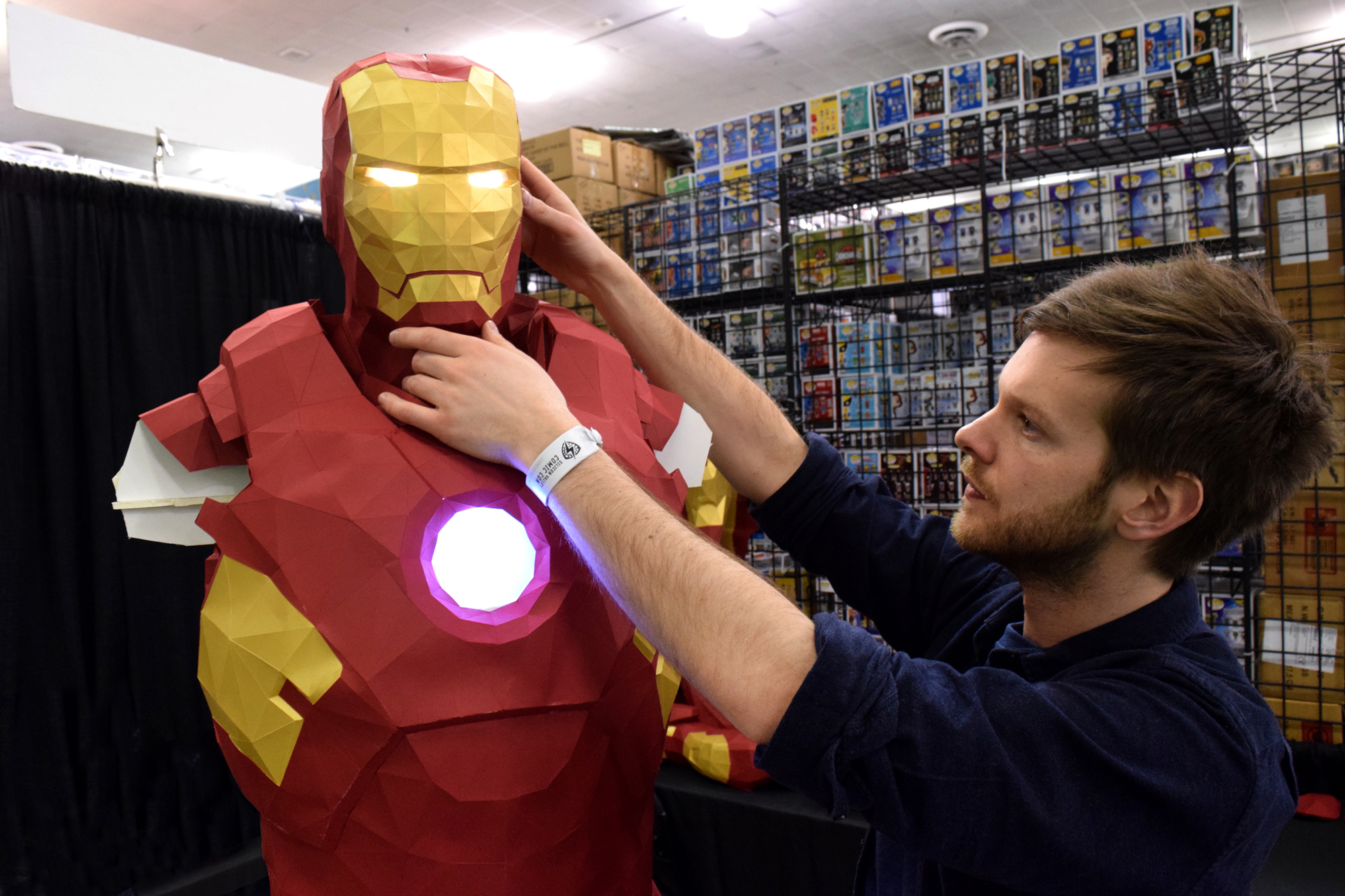 To help support the paper net shell of the sculpture, we used computer aided design software to devise an inner foamboard framework, that would flat-pack, enabling it to be posted over to the American convention centre before the event, ready for assembly onsite. The model also housed an Arduino driven lighting circuit, which we designed to make the "heart reactor" pulse and the eyes flicker. You can see an example video on Owen's Instagram.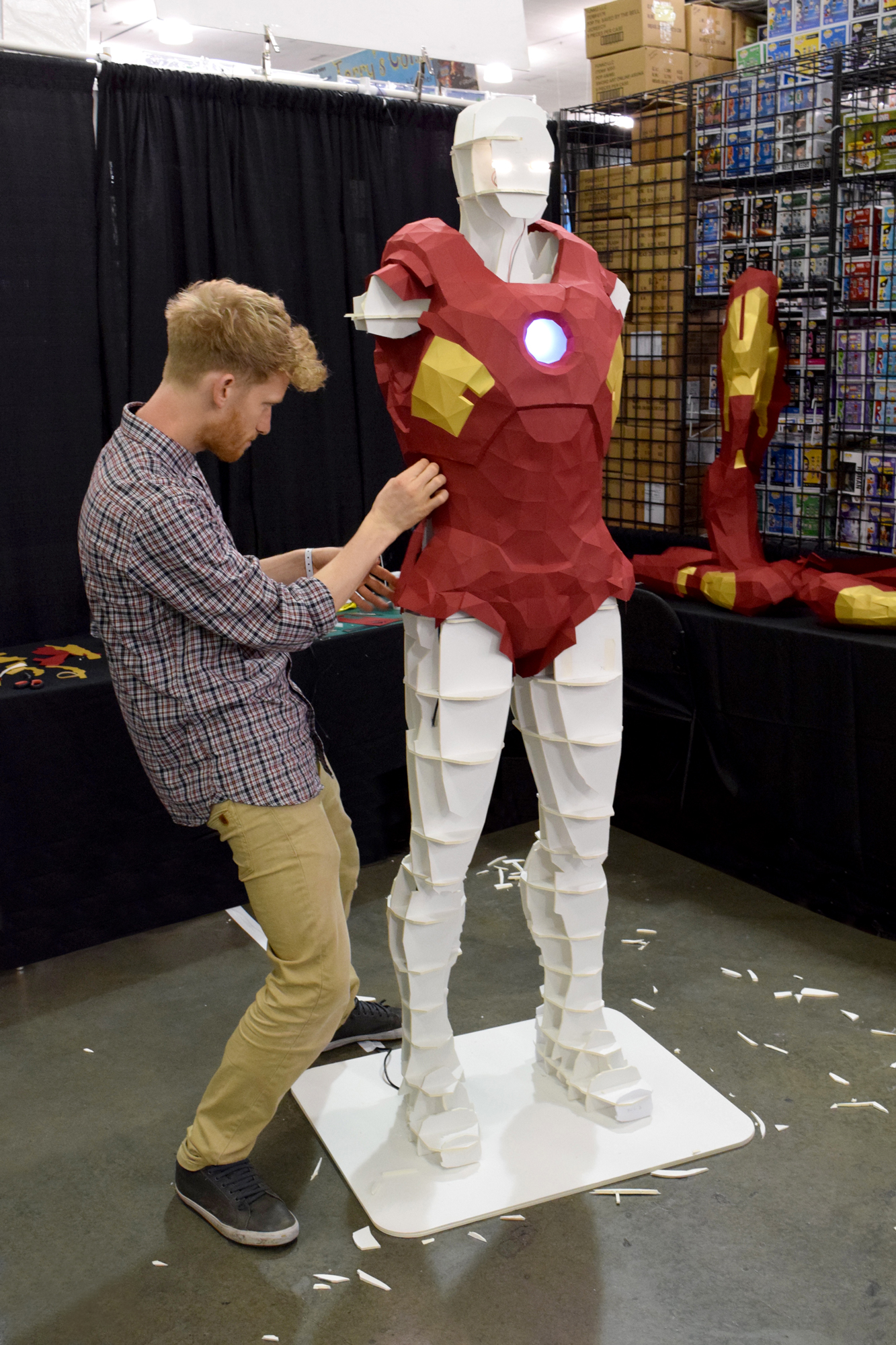 You can see more making-of shots as well as some of the amazing costumes from the show on our Instagram.