Nissan Juke: Folded In Britain
To mark the 5th birthday of the Nissan Juke, Owen Gildersleeve approached us to help him create a life-sized, origami inspired paper car, to tie in with the company's Japanese roots.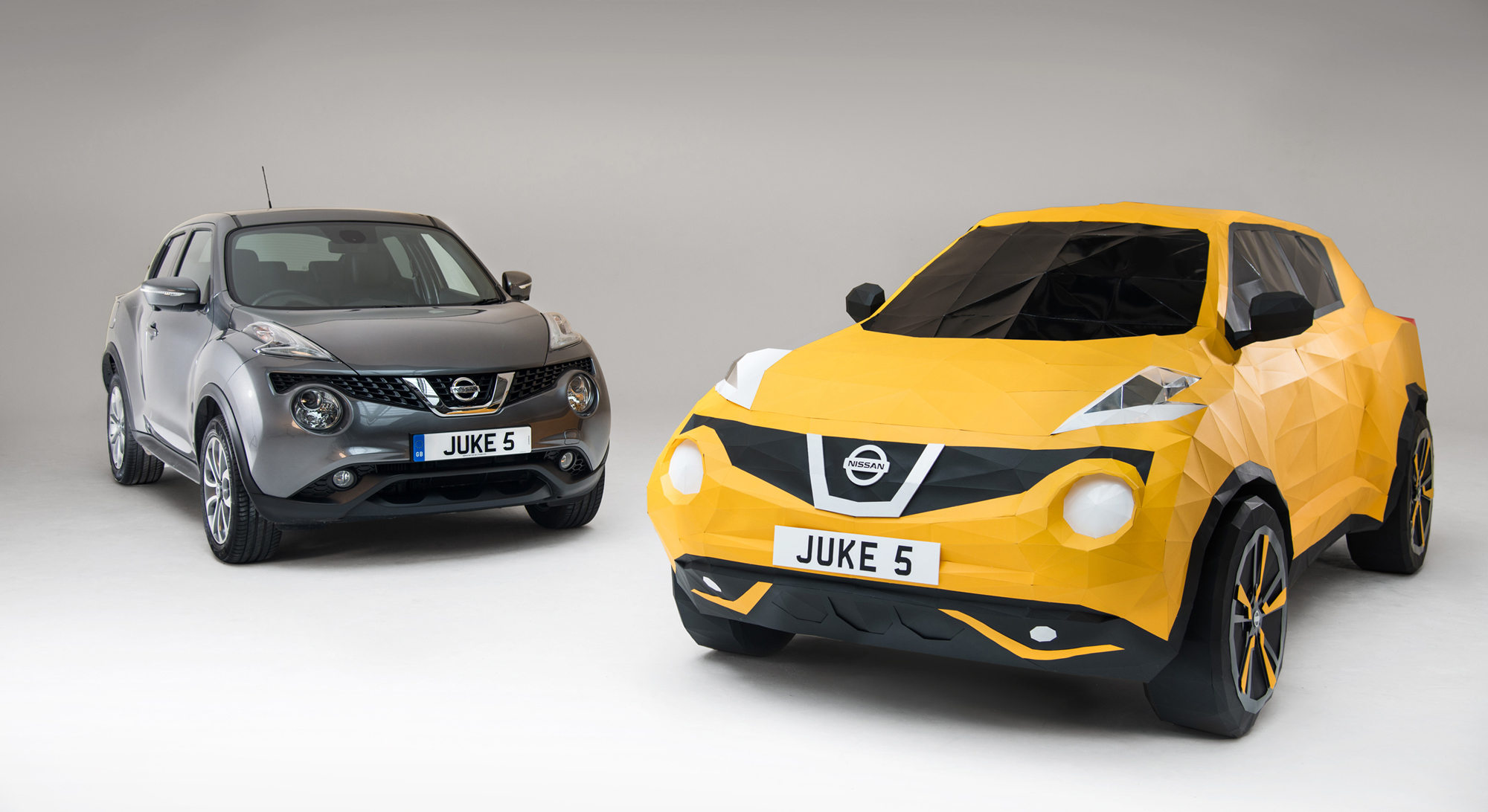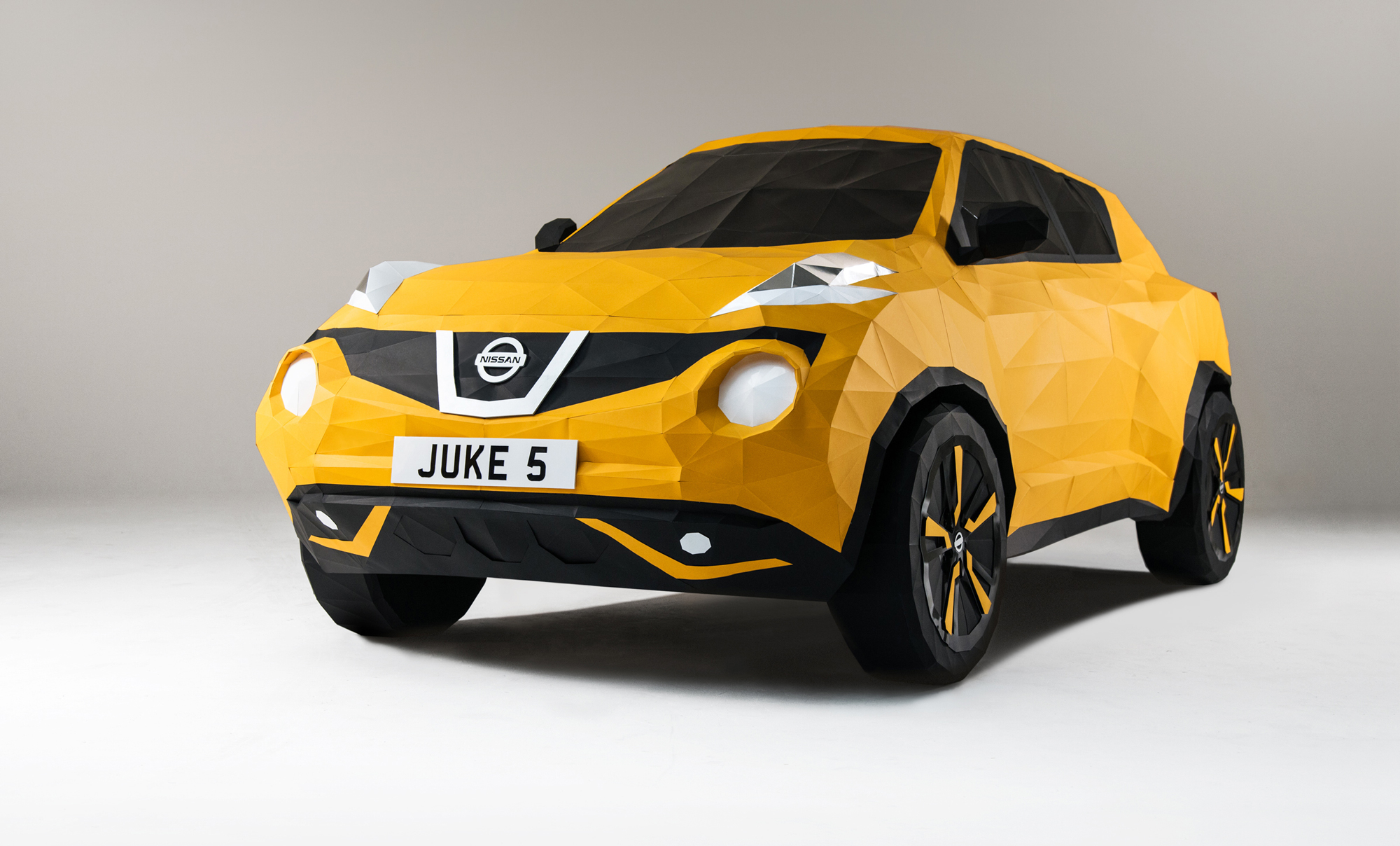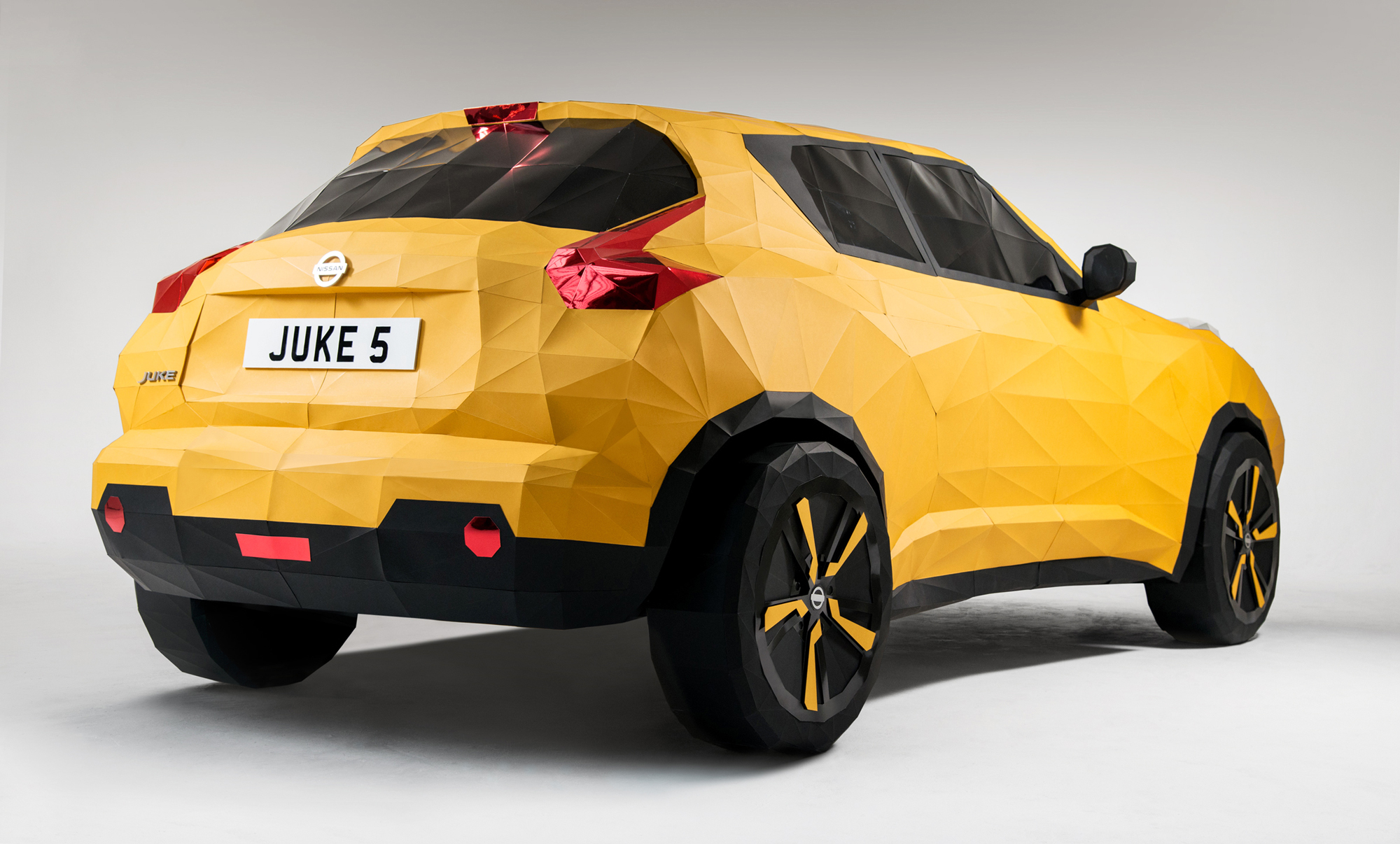 We helped Owen to develop new working methods and to creatively solve the challenges that arise from working with paper on this kind of scale. This enabled us to really push the limits of what is possible with such a simple and familiar material.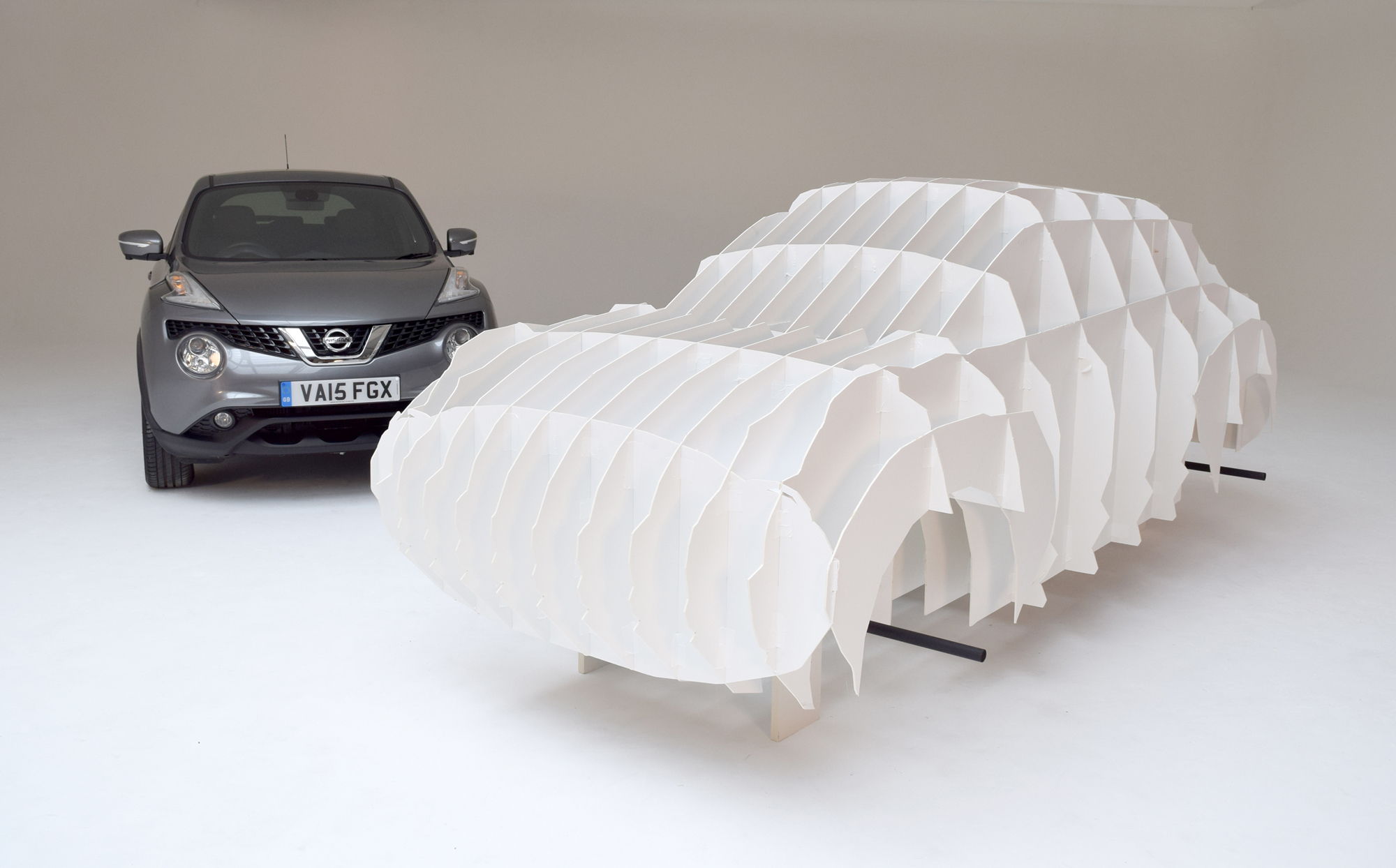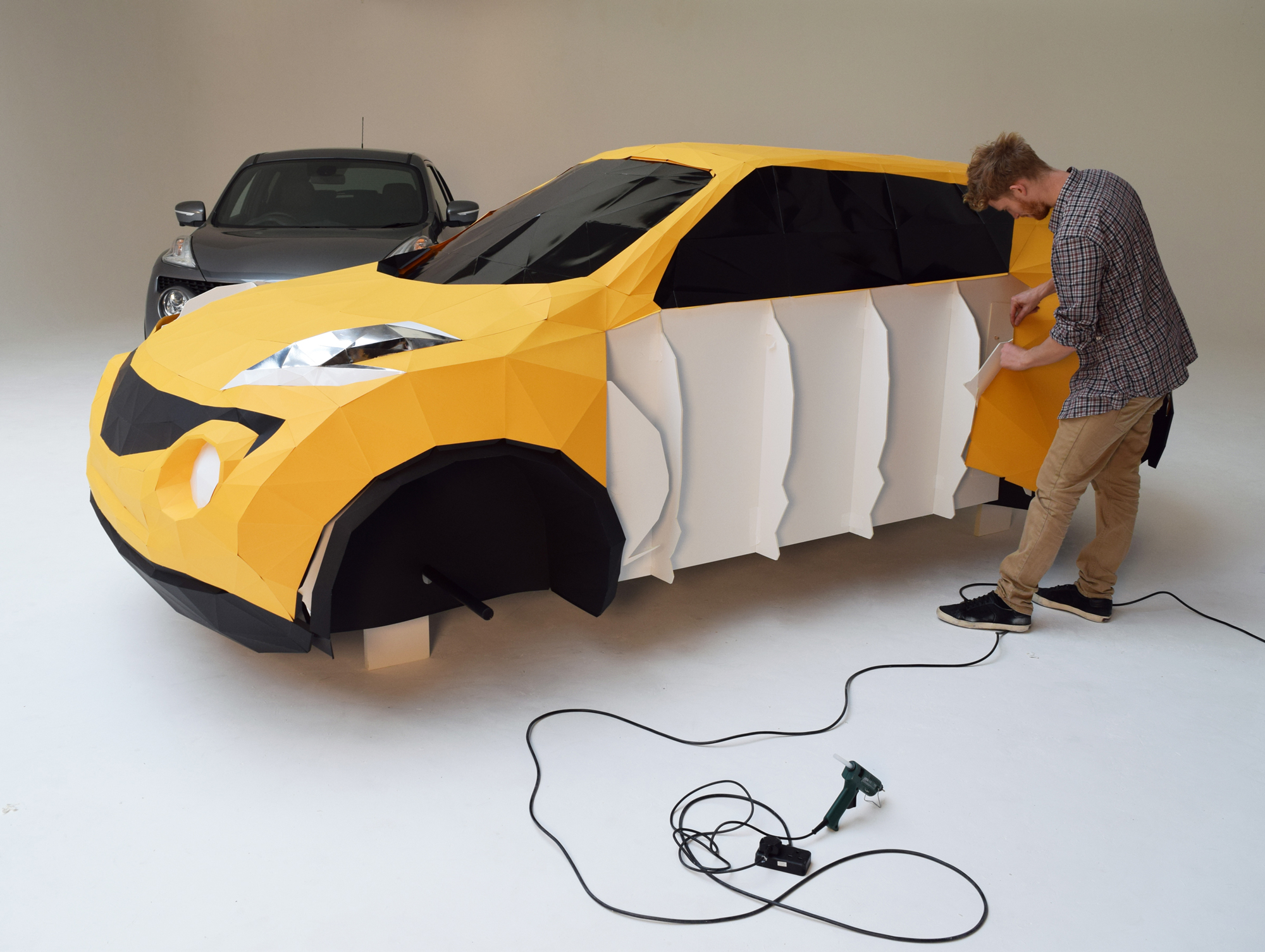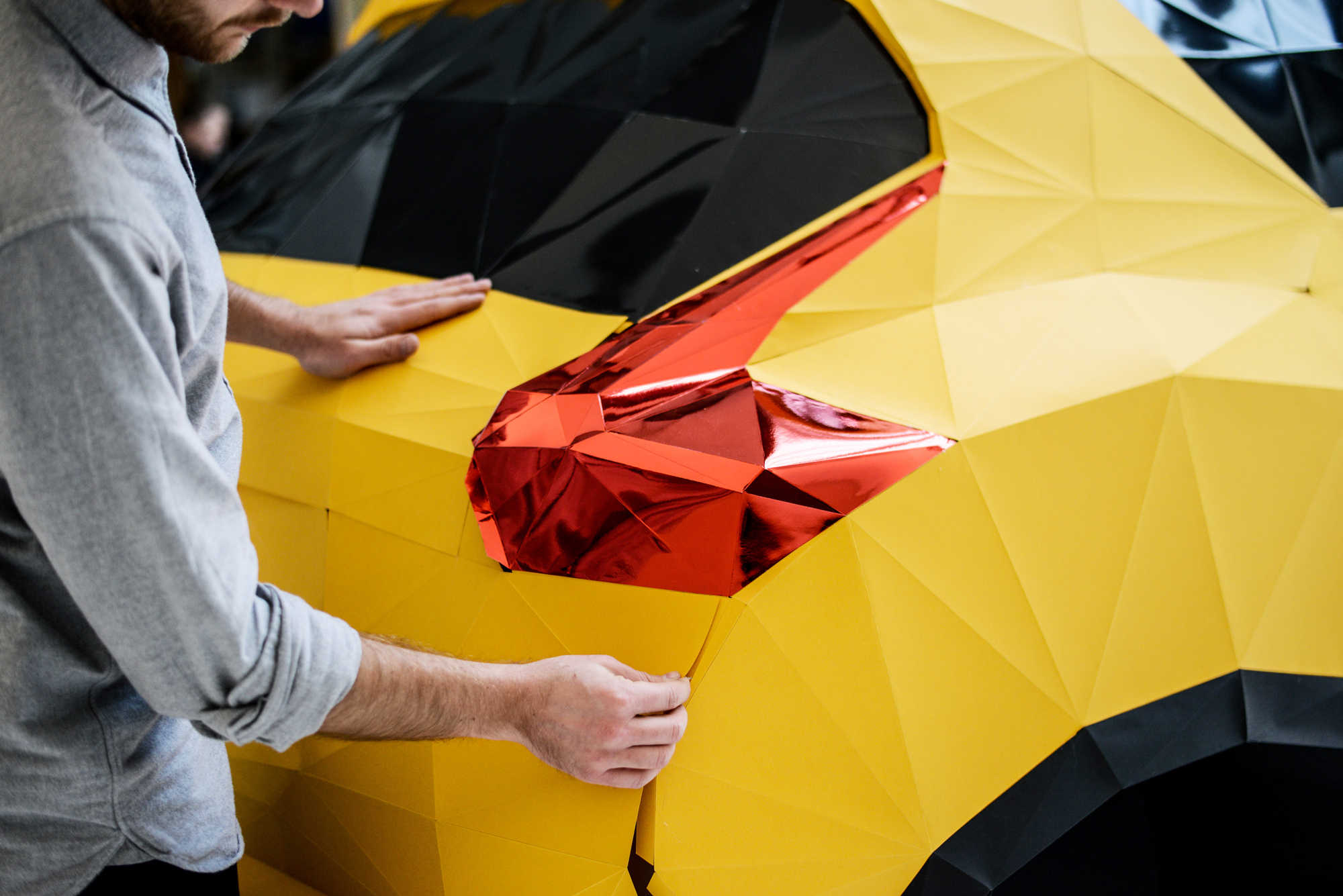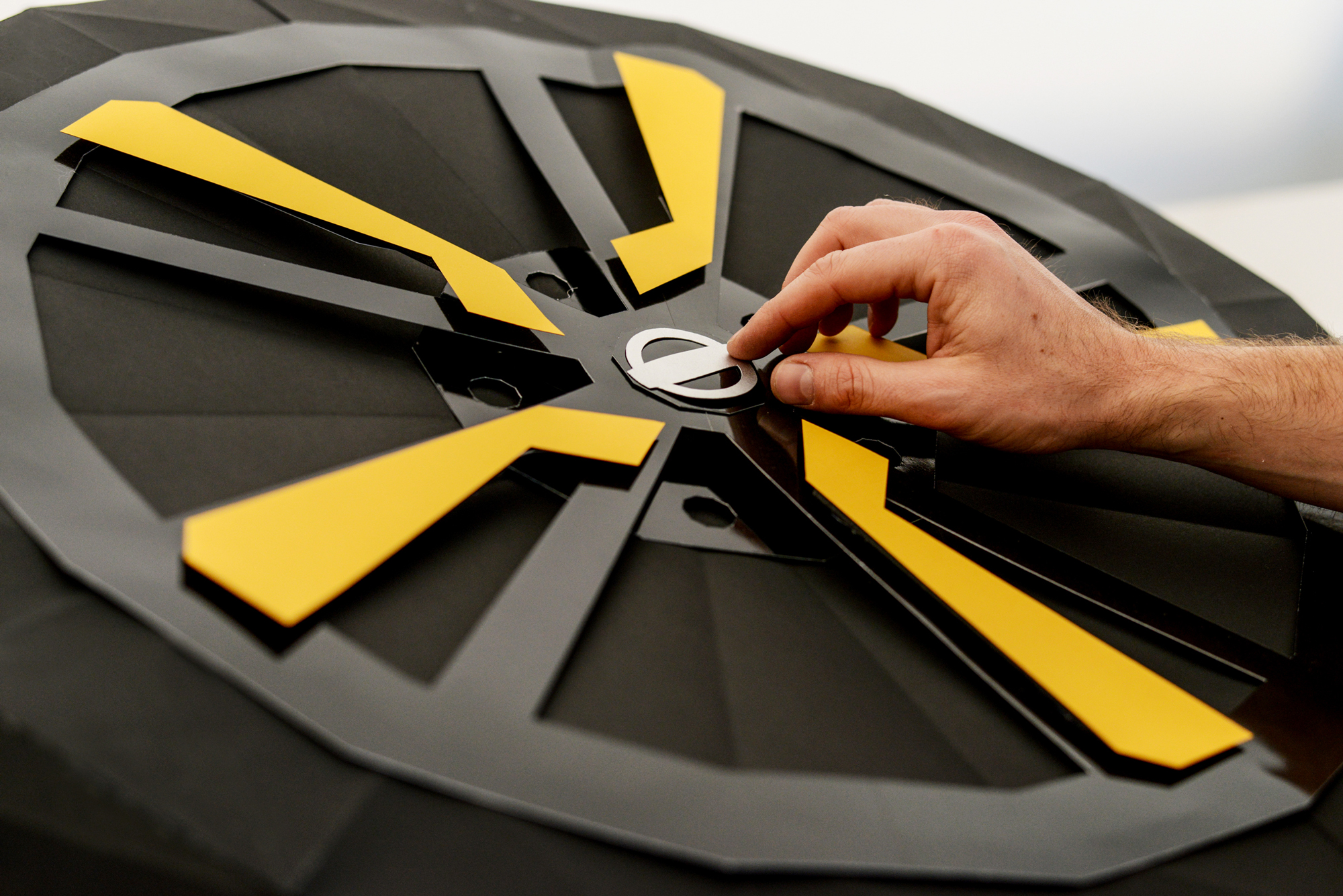 The final process used a mixture of computer based technologies and traditional hand-skills, to create a low-poly paper outer shell and a rigid, lightweight internal framework that supports the external structure.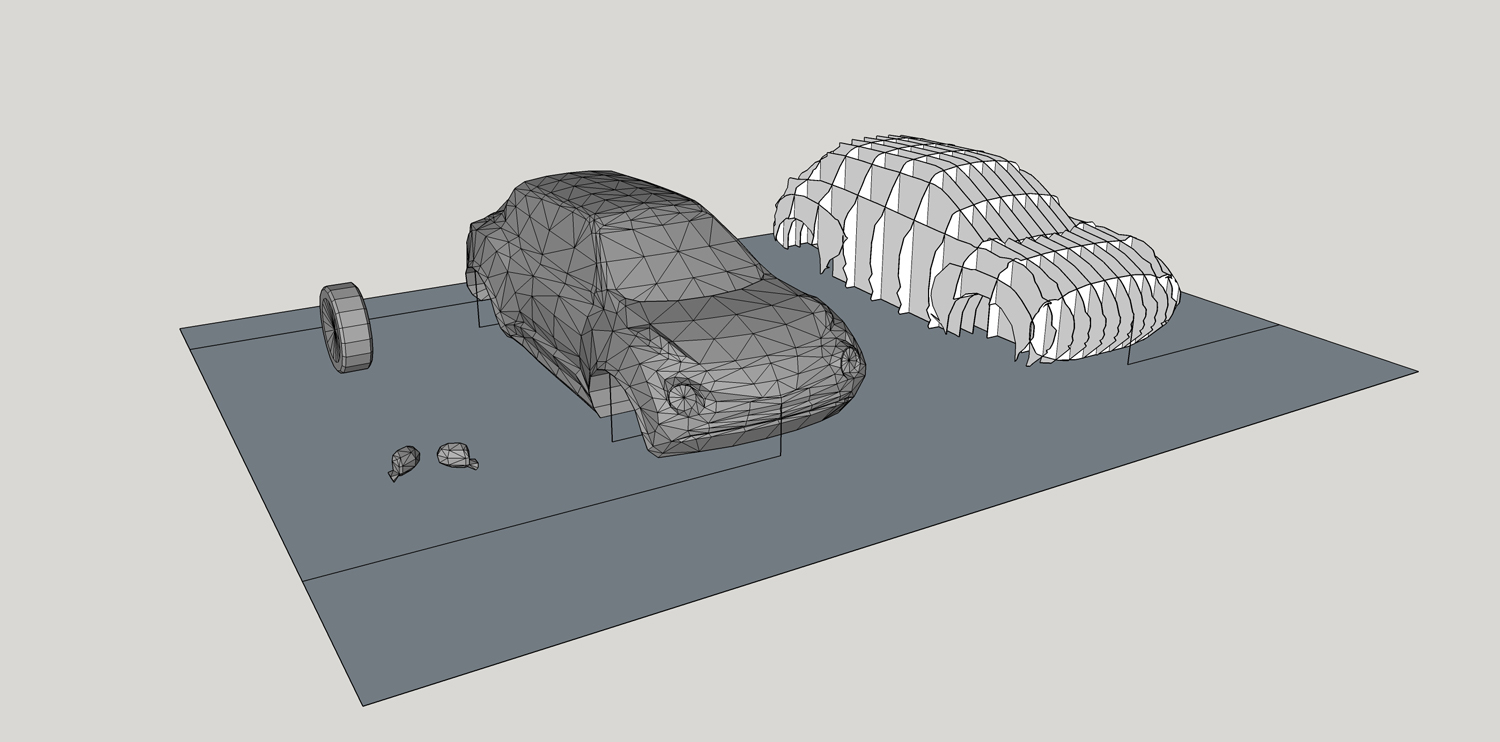 In this project we were developing a totally new working process, in order to achieve our clients wish of a life-sized paper vehicle. So for the first stage of the project we created a 1/4 scale model version of the full sized car. This gave us a chance to thoroughly test the new methods of working and refine the styling of the piece, whilst also making sure that all parties involved were completely satisfied with the results.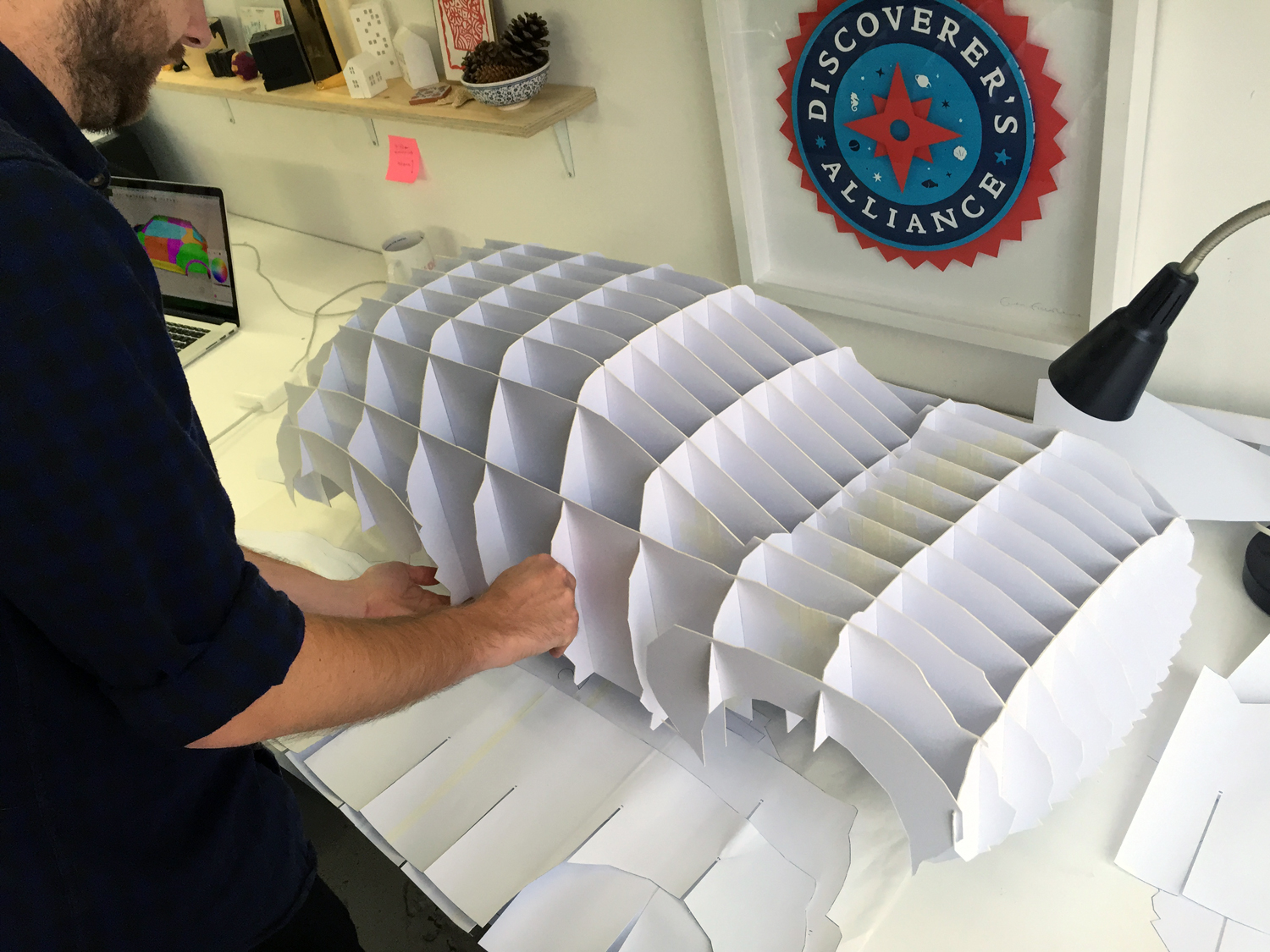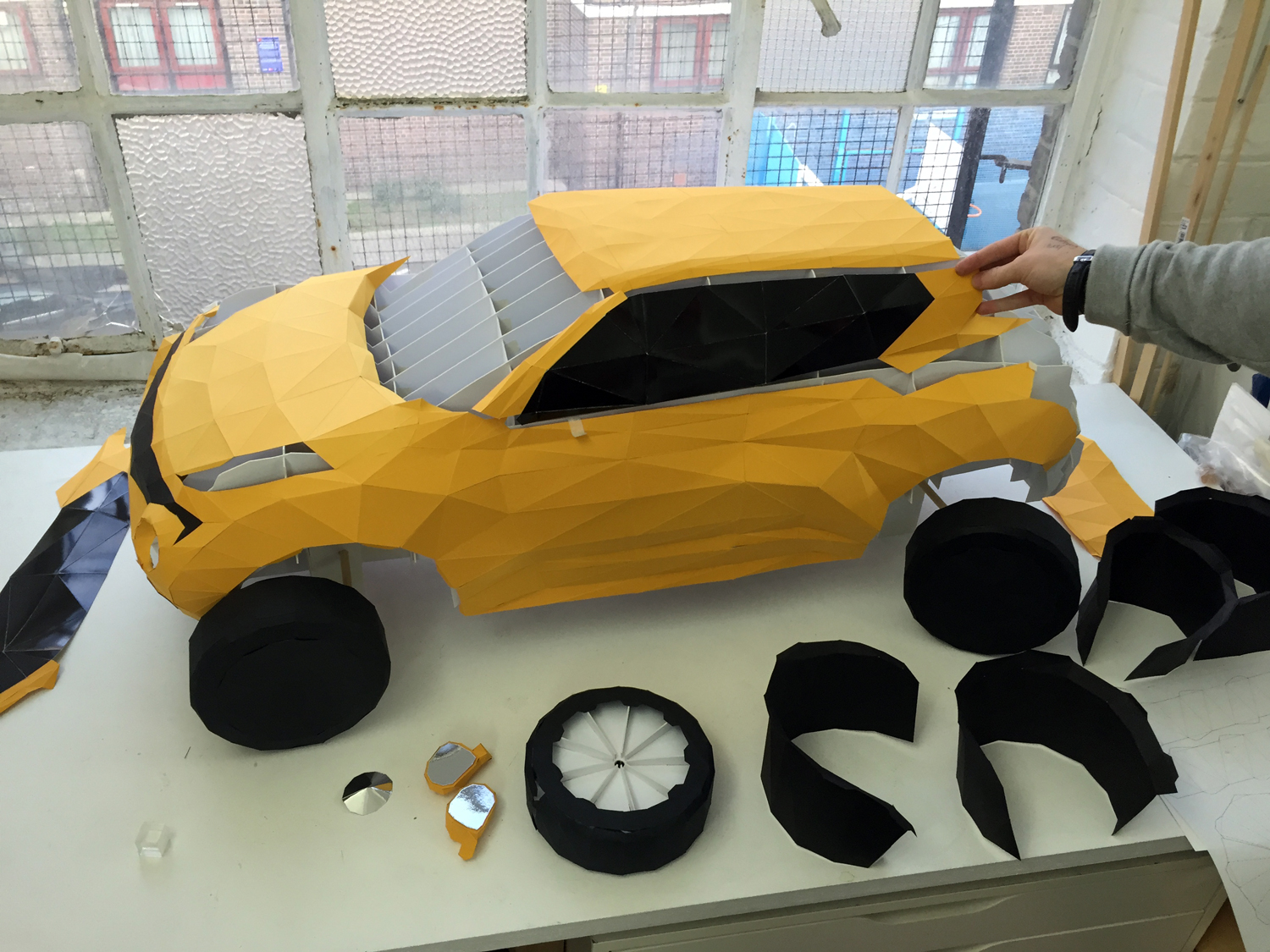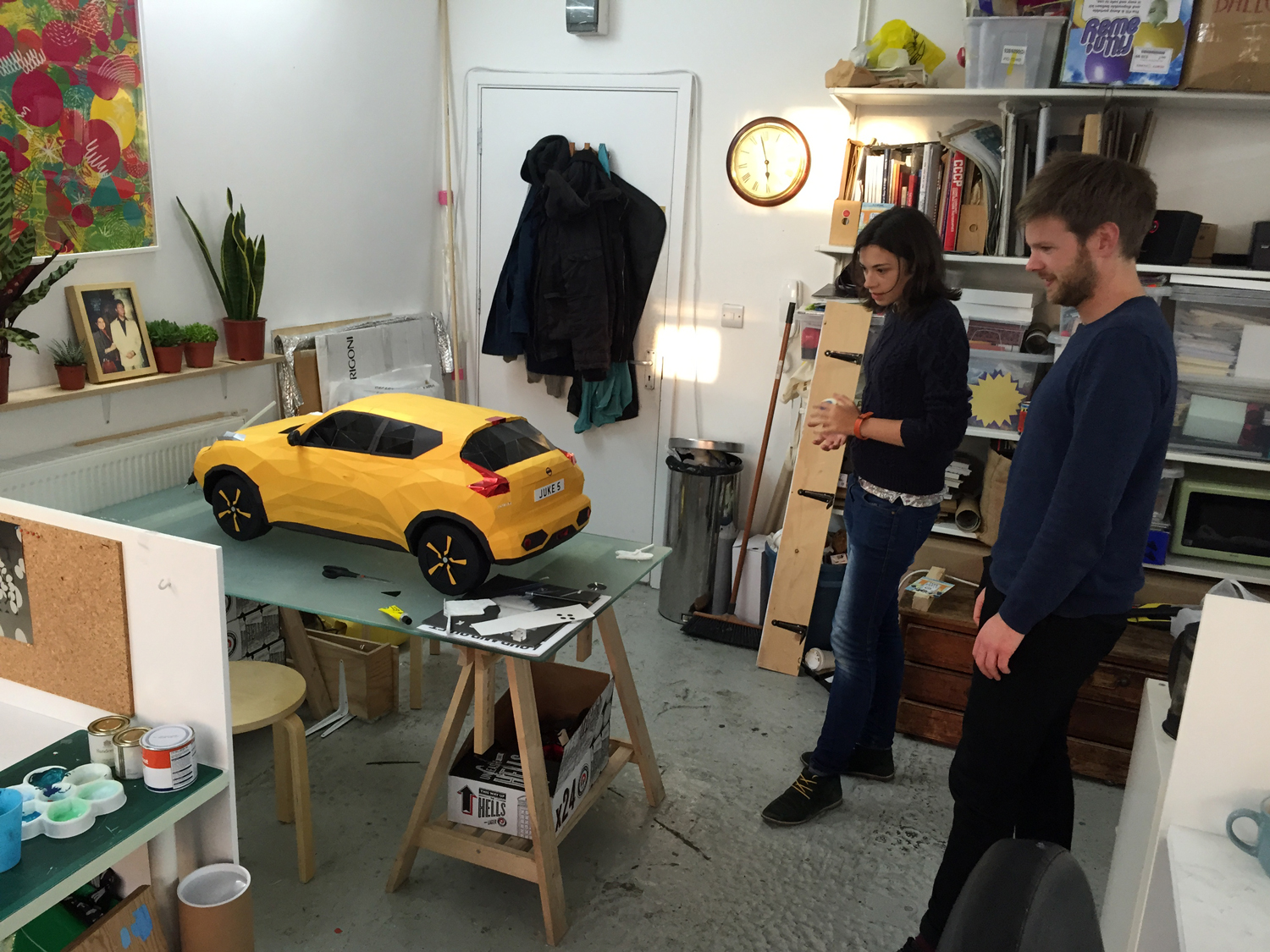 This then allowed us to move into the second phase of the project, creating the life-sized version of the Nissan Juke out, with confidence that the model would be structurally sound and look fantastic!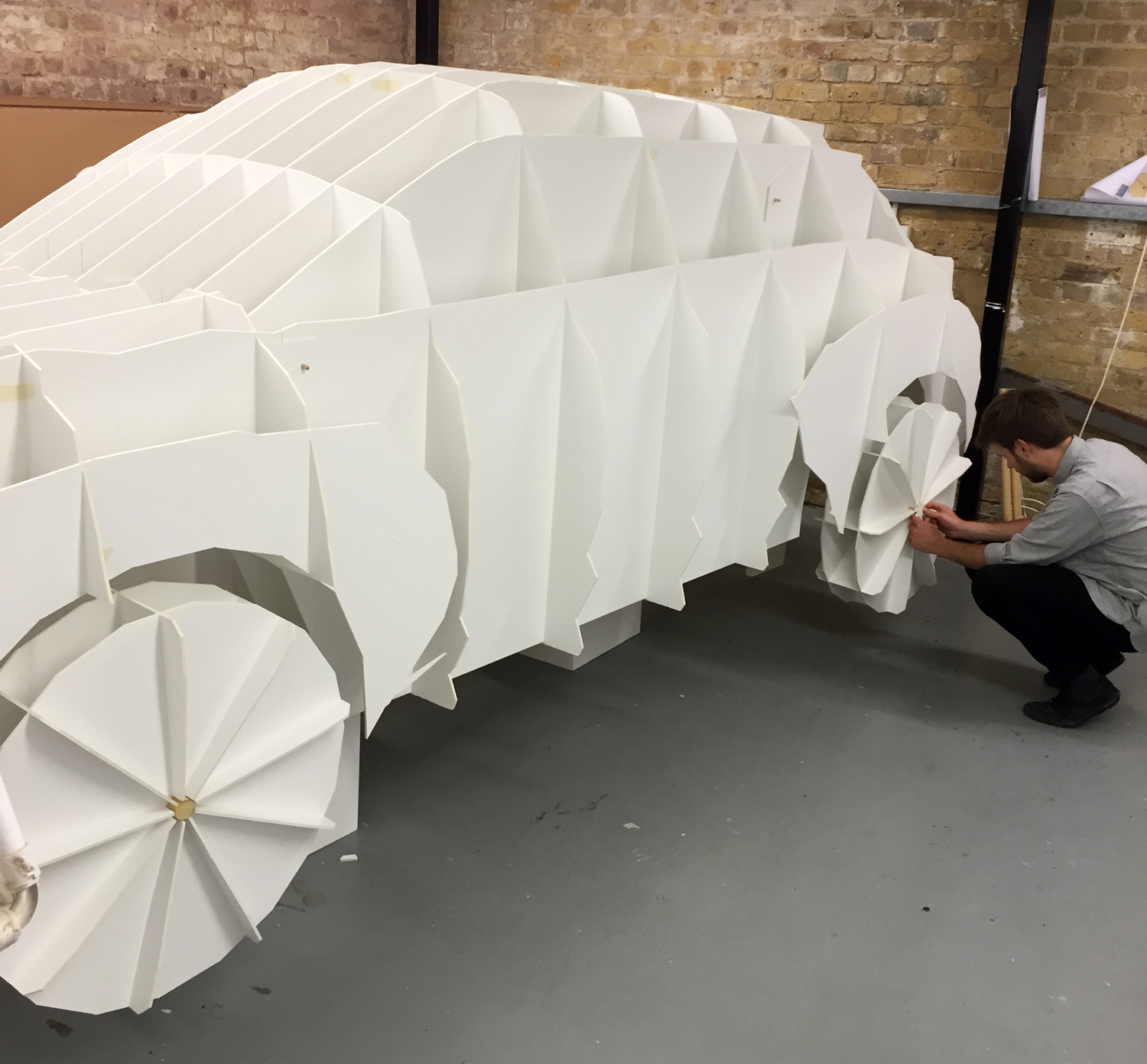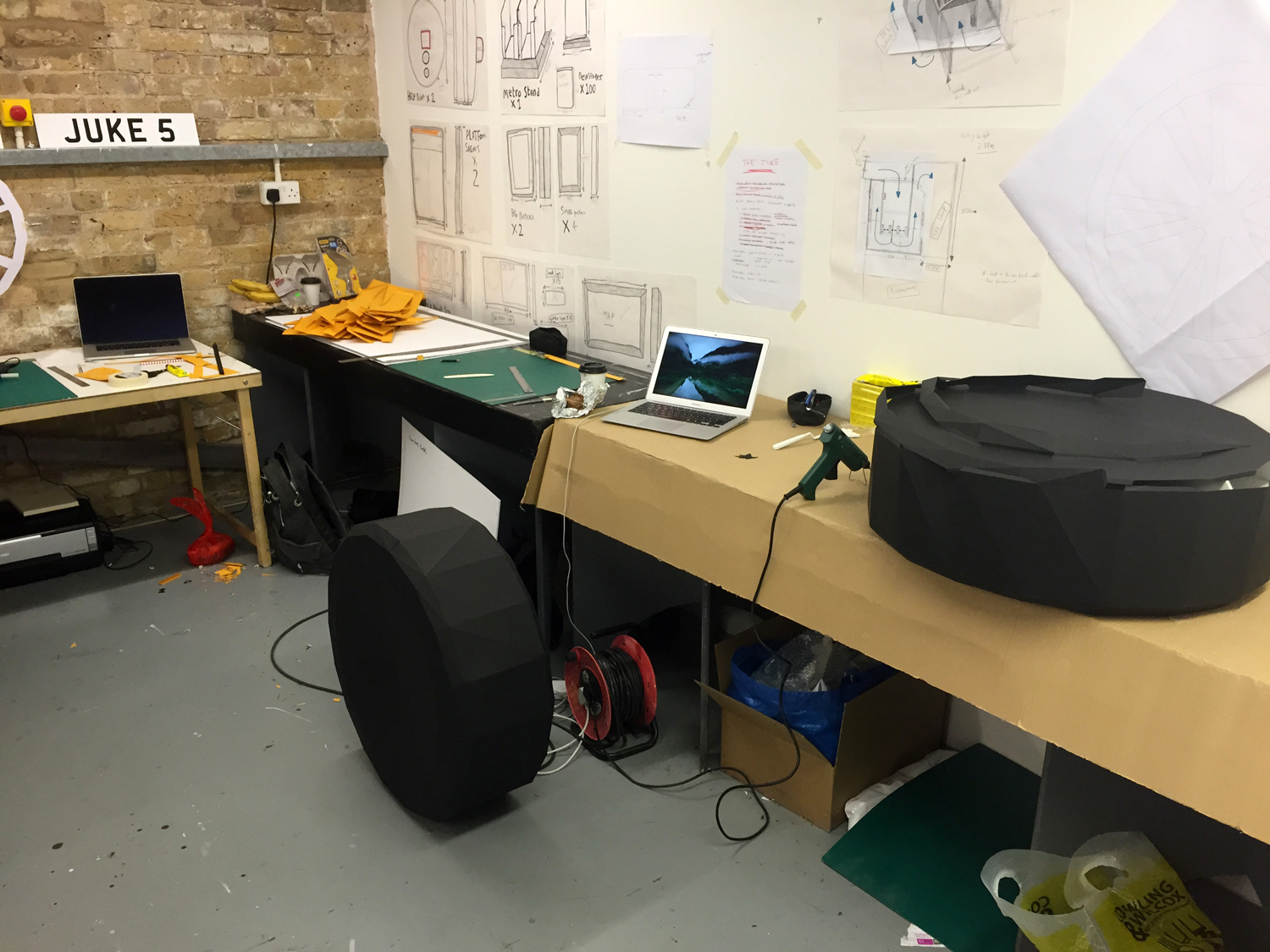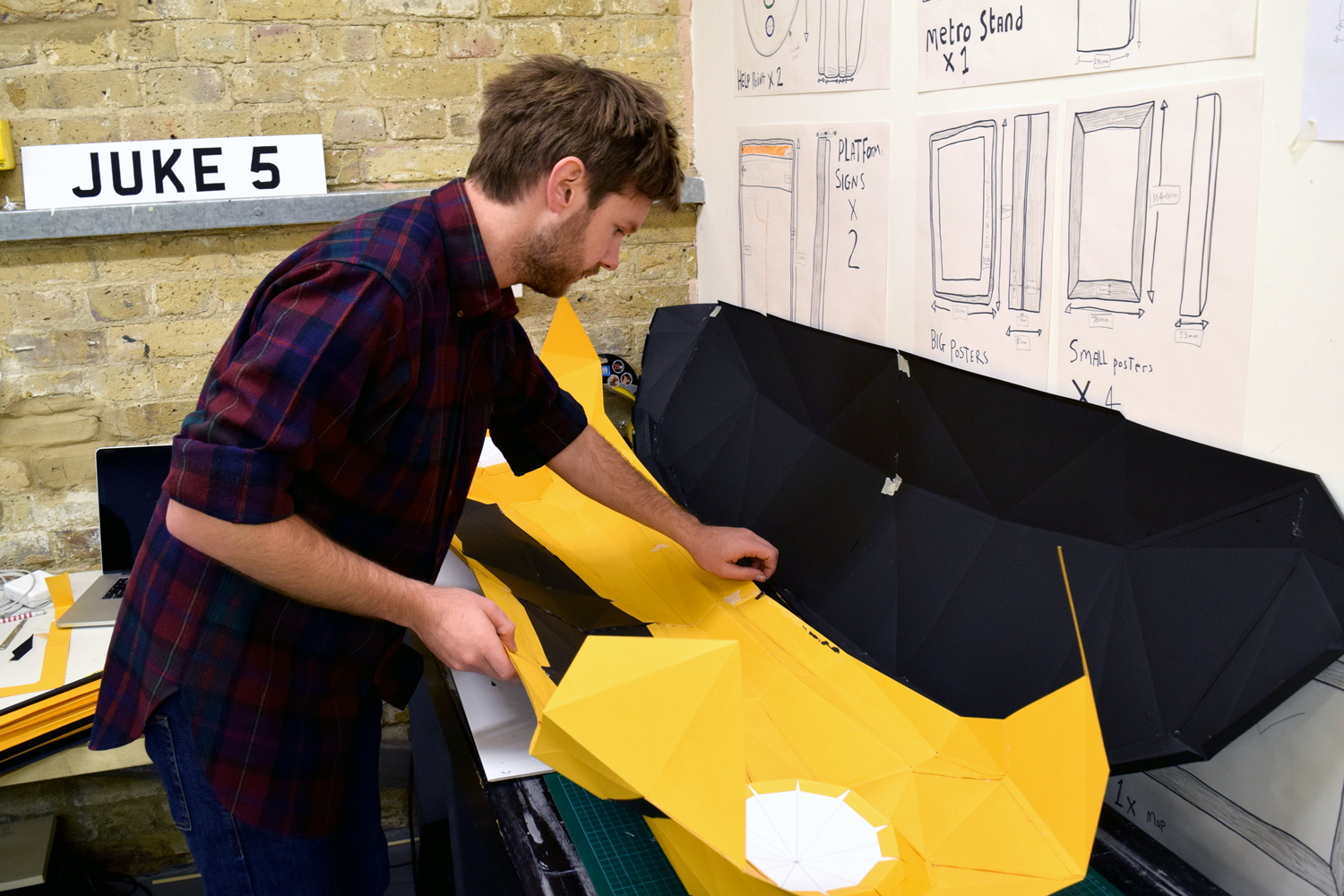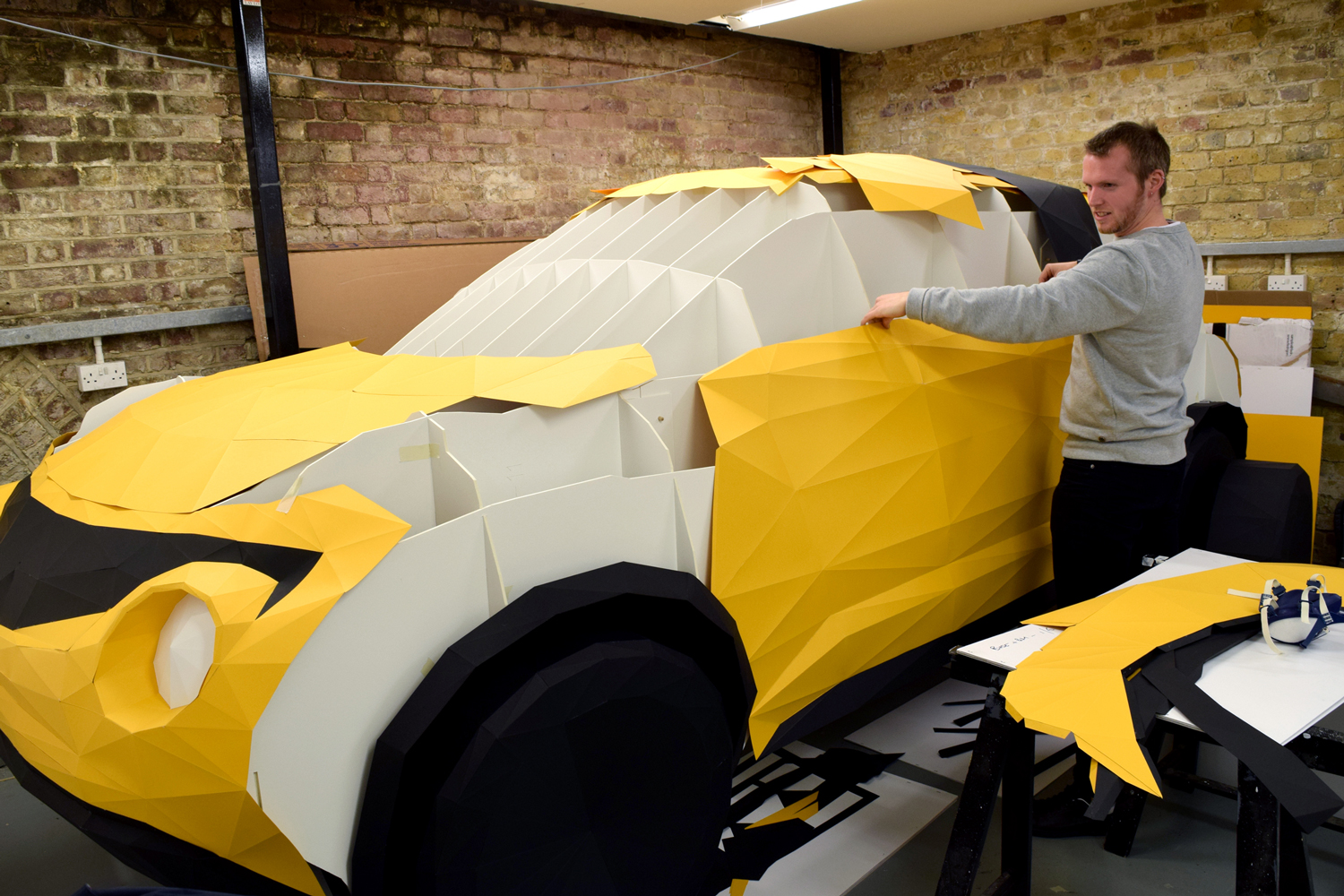 For the final stage of the project, we transported all of the component parts of the model to a South London photography studio, where we re-assembled the full sized Juke live on camera for Nissan's campaign.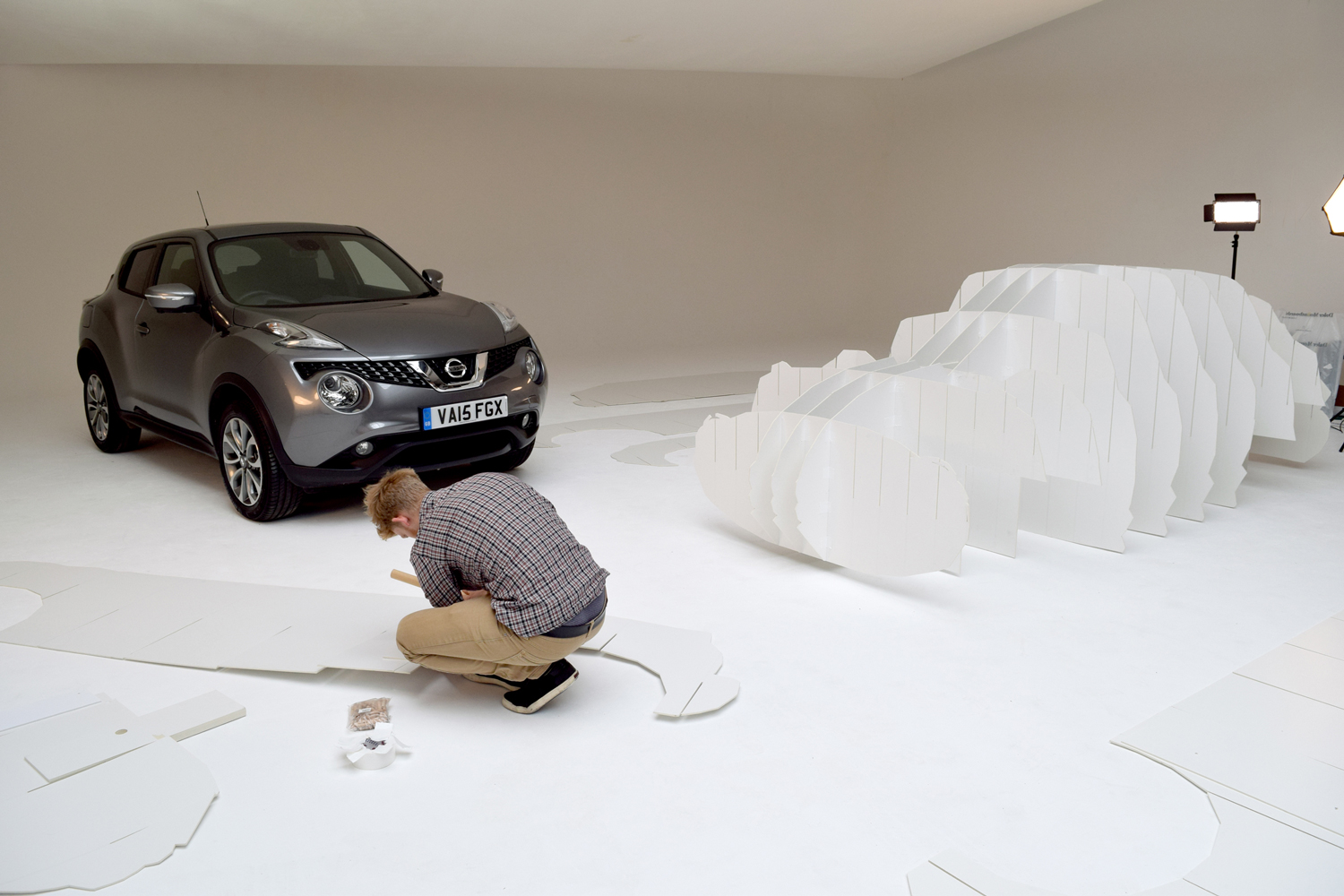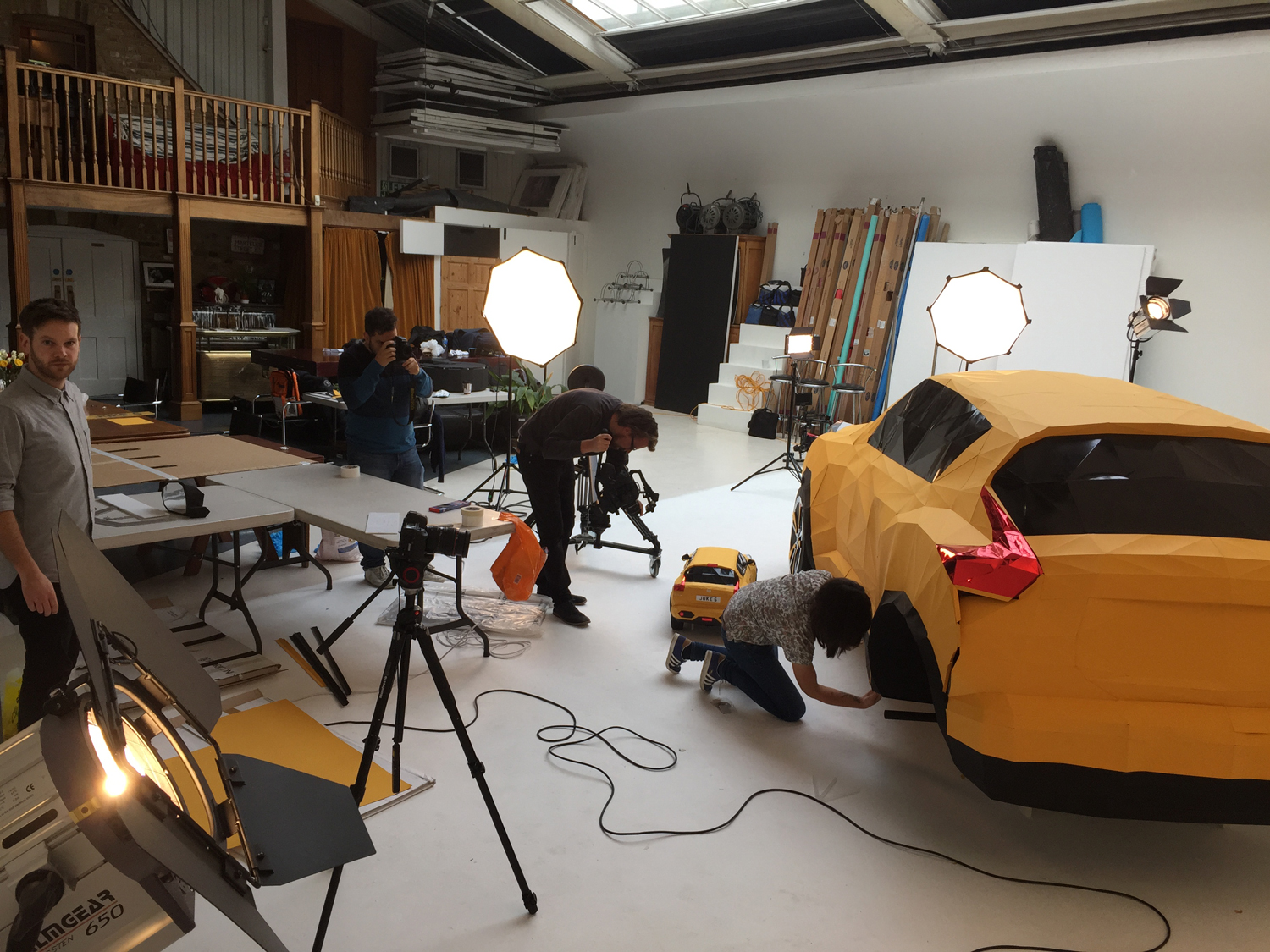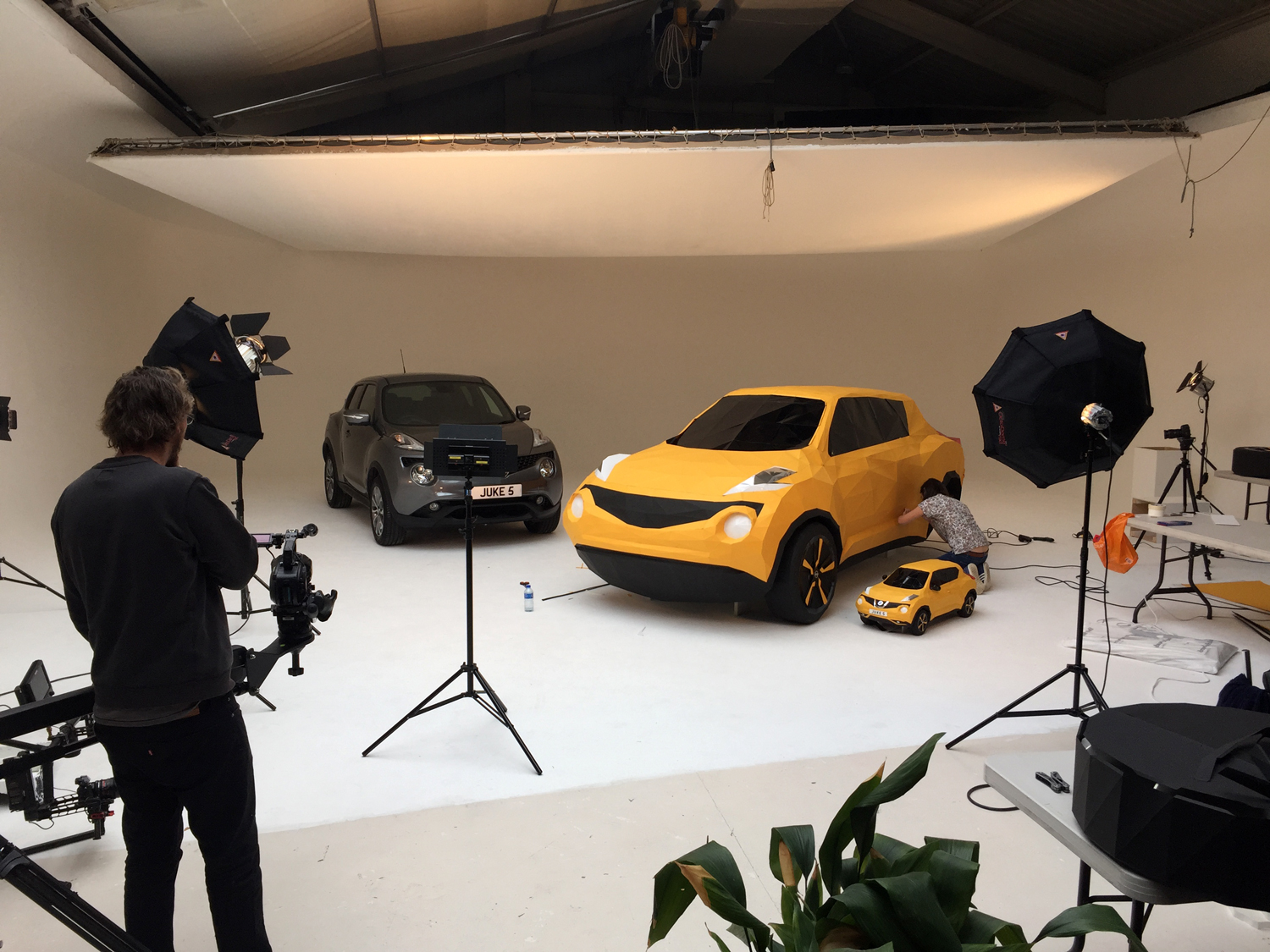 Paper Engineering: Owen Gildersleeve
Model Making: Thomas Forsyth
Production: Performance Communications
Promotional Film: Kingdom Creative
Assistants: William Redgrove & Amy Higgins