Tanz Mit Uns / Pssst
An interactive electronic installation, made in collaboration with Dominic Lane. 'Tanz mit uns' uses Flexinol muscle wire (a shape memory alloy), connected to an ultrasonic range sensor, through an Arduino microcontroller, which enables the paper crafted flower to dance in response to human movement.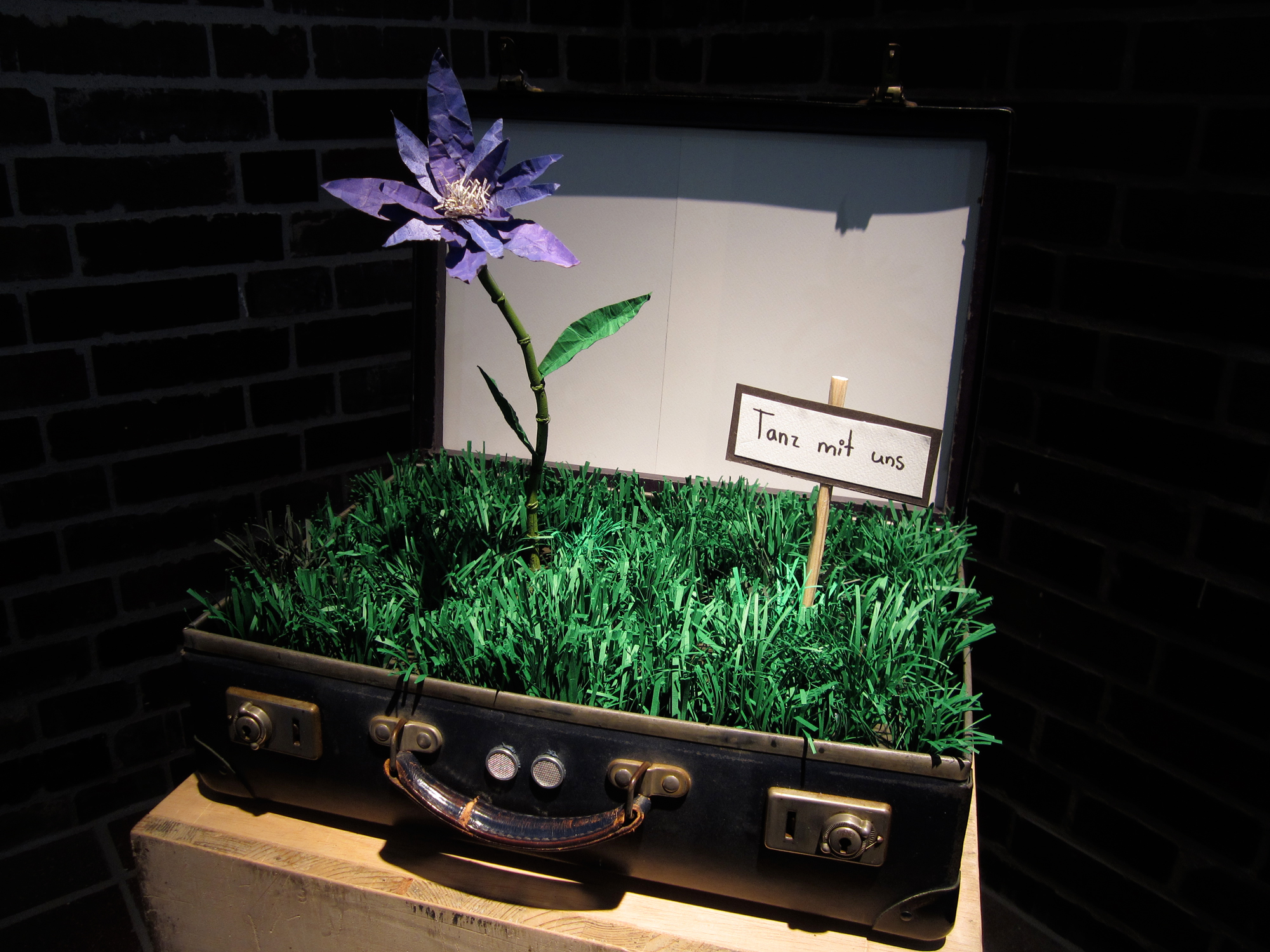 The installation was part of a larger show, of contemporary artworks created especially for children, at the MMK (museum of modern art Frankfurt).