We were contacted by StinkDigital and Mr. President to collaborate on this live kinetic sculpture, which we made to fit inside a sawn off cask for the Dewars Whisky Company.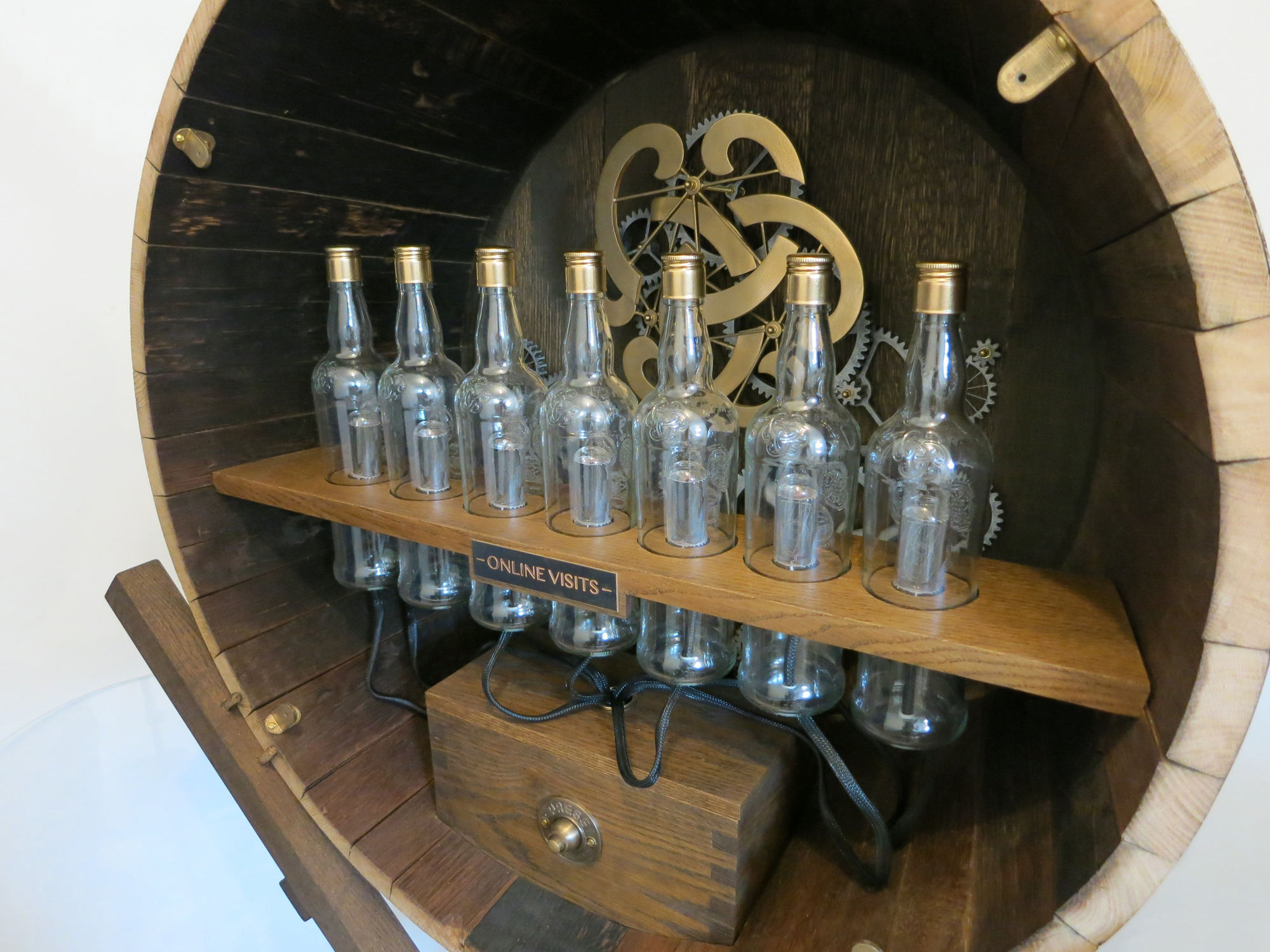 The installation now sits in Dewar's distillery in Scotland and contains a micro-controller that connects it to the internet, creating a link between their website and their physical premises. Every time someone visits the Dewar's website, numerical lights inside the whisky bottles display the new number of web hits.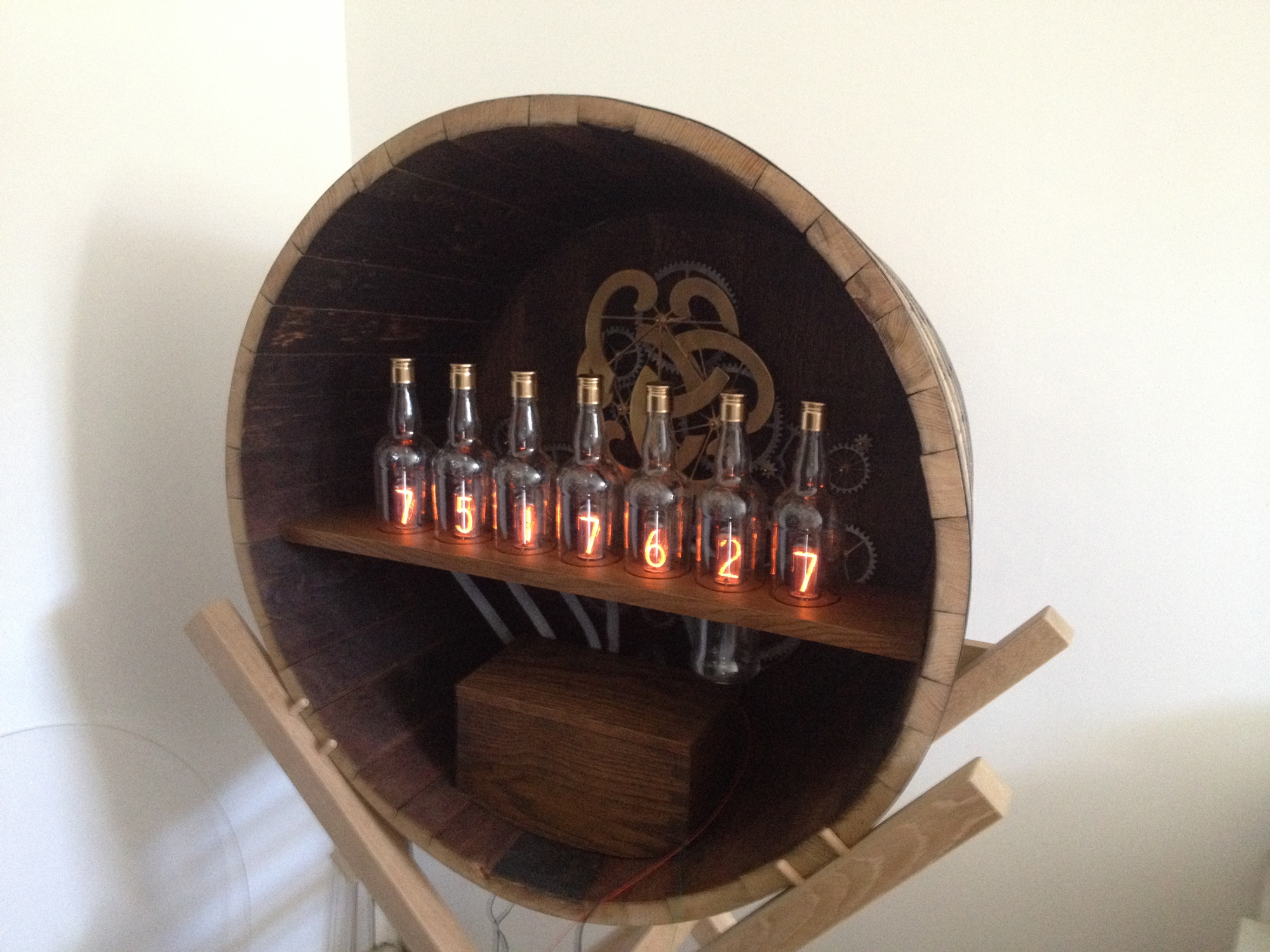 This piece also has another incredible and more animate feature... The micro-controller inside this kinetic sculpture also triggers these 3D printed Dewar's logo gears and cogs, to burst into movement every time a set number of website visitors log onto the site (see video below). These parts have all been hand painted and finished to ensure the extra attention to detail required for such a unique piece.